Luke Hemsworth to star in Gunner
Luke Hemsworth will play a Special Forces veteran out to rescue his sons in action movie 'Gunner'.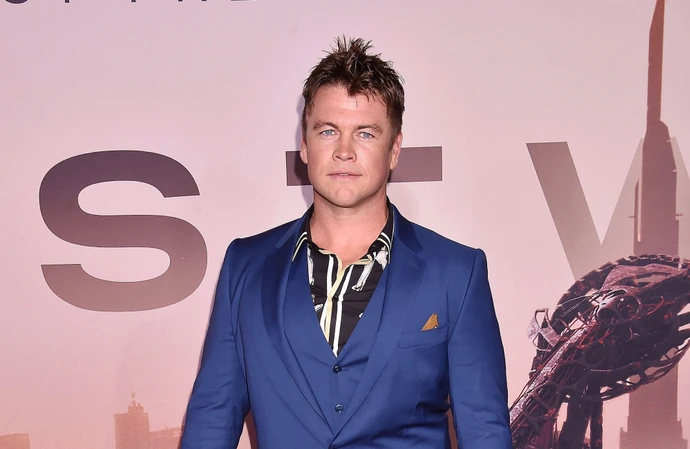 Luke Hemsworth is to star in new action film 'Gunner'.
The 'Westworld' actor will portray Special Forces veteran Lee Gunner, in the upcoming movie from 'Kickboxer: Retaliation' director Dimitri Logothetis, who will be working on a script penned by 'The Fast and the Furious' writer Gary Scott Thompson.
The film follows Lee as he sets out to get his sons back safely after they are kidnapped by drug runners when they stumble across a fentanyl lab on a camping trip, and sees him go up against the FBI and local police, as well as the criminal gang as he vows to stop at nothing to rescue his boys.
Joel Shapiro will produce alongside Logothetis, magiCity Studios and Acme Rocket Fuel.
Luke has had a busy few months as in September, he joined his younger brother Liam Hemsworth, as well as Russell Crowe and Milo Ventimiglia in shooting 'Land of Bad' in his native Australia, and recently wrapped production on thriller 'Bad Hombres' with Thomas Jane and Tyrese Gibson.
Last summer, the 'Crypto' actor returned for a cameo in 'Thor: Love and Thunder' alongside his brother Chris Hemsworth in the lead role, having first played Actor Thor in 2017's 'Thor: Ragnarok'.
But the 42-year-old star has admitted he would love to follow Hugh Jackman in playing Wolverine.
He said of the possibility of joining the MCU: "I would love to. I grew up with them.
"I learned to draw through comic books, copying comic books since I was about 10 years old.
"Spawn was a big one. I really loved Todd McFarlane's Spawn. And then Batman - I would have fought Rob Pattinson for those gauntlets. And Wolverine!
"I'm like, 'Come on, just pass them on, mate. Let's give it to another Aussie.'
"I'll have to grow some chest hair, but I'm ready for Wolverine."