Christine Lampard couldn't cope without mascara
Christine Lampard believes in "the power of mascara" and would bring the cosmetic staple as her luxury item if she appeared on the TV show 'I'm A Celebrity... Get Me Out of Here!'.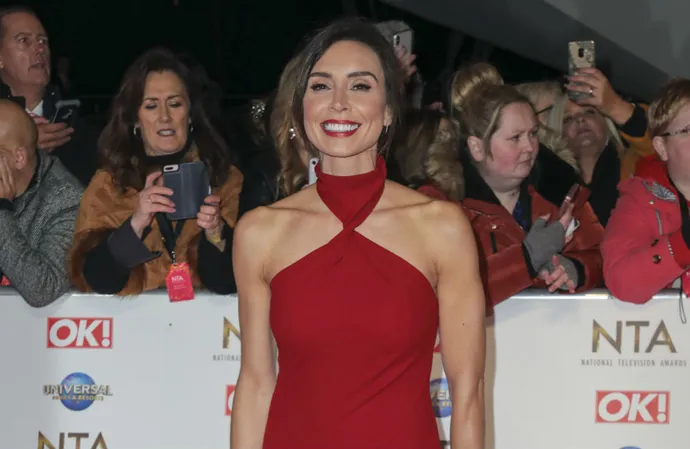 Christine Lampard loves "the power of mascara".
The 'Loose Women' presenter has explained that she would take the cosmetic staple as her luxury item if she ever went on the ITV reality show 'I'm A Celebrity…Get Me Out Of Here!' as she looks "half asleep" if she has not applied the beauty staple.
Christine told OK! magazine: "It's just the power of mascara for me. I look like I'm still asleep if I haven't got it on, so I could get by with just that. If I had to go into the 'I'm A Celeb' jungle, and I had one thing I could bring with me, it would be mascara."
The 44-year-old broadcaster revealed that she struggles "not to be lazy" when it comes to skincare and often just puts a towel on her pillowcase to prevent any makeup smears.
Christine said: "I definitely now try not to be lazy with skincare. I'm still slightly lazy, but I do always aim for the whole cleansing thing. There have been quite a few nights where a towel goes over my pillowcase. I'm still that person, but generally I do give my face a good wash and then I use a good moisturiser.
"If I'm really lazy, or I've had one too many glasses of wine, that might not even happen, but I tend to try and save myself having to wash the pillowcase."
The brunette beauty revealed that her children Patricia, five, and Freddie, two - who she has with her former footballer husband Frank Lampard - are "obsessed" with her beauty regime.
Christine said: "She's utterly obsessed with my makeup bag, as is my boy.
"He just thinks it's all great fun - another version of colouring in. My little girl will say, 'Mummy, can I try your lipstick?' And if she's a little bit dressed up, and if we're going out for lunch, say, for Sunday lunch, she'll ask for eyeshadow. I'll sort of touch her with my brush so she thinks it's on."