Priscilla used 10 wigs to highlight passage of time
The hair department on 'Priscilla' had to work quickly so utilised 10 wigs to document the changing styles of the 60s and 70s.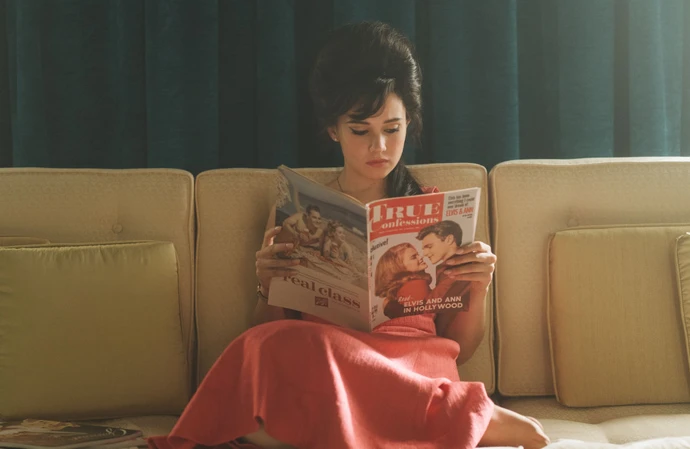 'Priscilla's hair department relied on 10 wigs to document the passage of time in the movie.
The film takes place over the course of 13 years and because shooting was done in just a month, shortcuts were needed behind the scenes to echo the change in trends and the status of lead characters Priscilla and Elvis Presley, with Cailee Spaeny - who portrays the 'Naked Gun' actress - donning five different hairpieces.
Hair department lead Cliona Furey told Popsugar: "Each one [wig] a different colour and length with additional pieces for various looks.
"We filmed in 30 days, so had to work quickly.
"Shooting out of sequence meant Cailee was 14 years old in the morning and 27 years old and pregnant in the afternoon.
"Her hair transitions from a youthful natural ponytail to longer, bigger, richer colours and higher glam, then returning back to more natural in 1972 when she leaves Elvis."
Although the team studied photos and home videos of Priscilla and the late Elvis to get the looks right, they also took "creative license" to choose what suited Cailee and was accurate for the time.
Cliona said: "Our film was more about moments between Priscilla and Elvis that were private and not photographed by the press.
"I had to respect historical accuracy as well as take some creative licence to create looks that Priscilla might have liked and worked on Cailee."
As with Cailee's changing hair looks, the make-up department also worked to ensure she had distinct looks for each chapter in Priscilla's life.
Make-up department head Jo-Ann MacNiel said: "Her eyeliner evolved as she did; she was the first girl in her Catholic school to have eyeliner.
"She eventually goes to a salon and gets her hair dyed, her eye makeup became more pronounced, and her brows became more arched."
The department lead also ensured they only used time-appropriate products to maintain the historical authenticity.
Jo-Ann explained: "Cailee was very good at doing her own makeup in that scene and didn't need much help at all from me at all.
"We couldn't use the Tom Ford on camera, so we used a period correct applicator that she dipped offscreen into a wet liquid eyeliner pot."