Nadine Ijewere: Vogue cover shoot is always a pinnacle moment
Nadine Ijewere says becoming the first black woman to shoot the cover of Vogue continues to be a "pinnacle moment" in her life.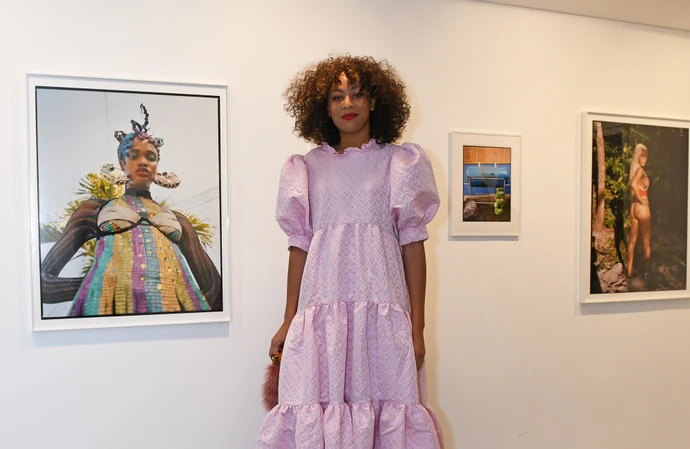 Nadine Ijewere says shooting the cover of Vogue was a "pinnacle moment" in her life.
The photographer made history by becoming the first woman of colour to shoot the cover of the famous magazine when she snapped Dua Lipa, Binx Walton and Letitia Wright for the January 2019 issue of British Vogue and will forever be grateful to the publication's outgoing editor Edward Enniful for giving her the opportunity to do so.
Ijewere told The Guardian newspaper: "Still, to this day, I don't think I have fully grasped the meaning of it.
"For Edward to want to make a change within fashion and within the magazine, and for me to be given the opportunity to do that with him … It's always going to be one of the pinnacle moments in my life."
The photography trailblazer's first solo British exhibition opened in London recently and she explained how diversity is at the centre of her work.
Ijewere said: "For me, it is about using this medium to tell my own stories through fashion – creating my own fantasy world of what fashion would look like if people who look like my mum were cast or people that looked like my friends were cast.
"There's all these amazing pictures of them on holiday in Venice and Rome and the Caribbean in these fabulous outfits.
"Even as a kid, there's all these baby photos of my mum dressing me in these little outfits. There's an image of me where I've got Dr Martens on – who has DMs when they are one?"
Nadine recalled being the only black girl on her fashion photography course and ended up branching out into her "own thing" as a result.
She said: "I felt I didn't see anyone that looked like me or my family.
"I didn't understand that, because there's not one type of beauty or one type of woman. My mum and her sisters – they were buying all these clothes, they were consumers of all these products. Why would they not be included in that?"