Camille Rowe's French father is her fashion inspiration
French model Camille Rowe says her father René Pourcheresse is her fashion muse.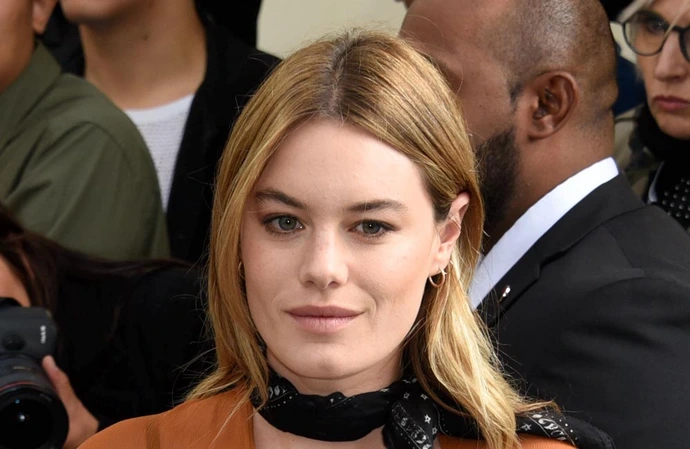 Camille Rowe says her French father is her fashion muse.
The 33-year-old model is considered to be the epitome of Parisian chic and she admits that her dad René Pourcheresse's sense of style has always been an inspiration to her.
Speaking to Harper's Bazaar, she said: "He's always been a kid at heart, now he's getting older he's still the same cool Frenchman. He's usually wearing cowboy boots and great Levi's denim with amazing Hawaiian shirts or a cashmere jumper. He mixes colour so well and knows the importance of creating a good base for your outfit."
Echoing the famous Yves Saint Laurent mantra that "fashions fade, style is eternal", Camille admits her style has not really evolved over the years.
She added: "Barely. My father would wear vintage Levi's and boots when we were growing up, and I haven't strayed too far from the way he dressed when I was 10 years old, as I do today. I guess I opt for a little more of a feminine edge now, I'd like to say I take more risks now but I've always stuck to the same kind of style, which depends largely on how I'm feeling, so I always revert back to what I know when I don't want to think about clothes, I dress the same way as I did when I was younger. I get more dressed up in the evening and have thought more about jewellery over the years and incorporating that has made a big difference."
Camille – who started off as a model aged 18 after being discovered on the streets of Paris and became the face of luxury fashion houses like Louis Vuitton and Gucci – said fashion to her is a "beautiful form of self-expression".
She added: "Fashion is such a beautiful form of expression and it's an amazing way to present yourself to others and the world, as it acts as an extra layer of your personality of what you're about or how you're feeling on a particular day. Fashion is an extension of who you are. It doesn't matter if you're not that into it, but it will never be disregarded completely as it's part of our everyday. If you are really into fashion, you can use it as an art form. It's so beautiful to have a creative mind and to support designers that do as well."