Kim Kardashian: We've never had a bigger request than to launch SKIMS for men
Reality star and SKIMS founder Kim Kardashian is expanding her shapewear line for men.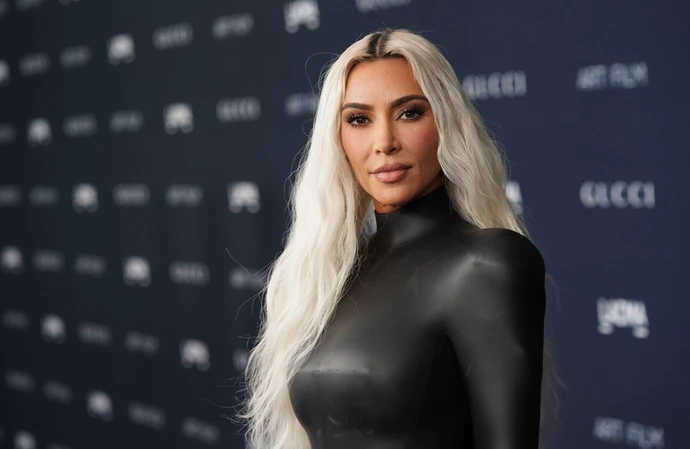 Kim Kardashian's SKIMS shapewear brand is launching a new line for men.
The 42-year-old reality star - who debuted her shapewear brand in 2019 – is expanding her billion dollar business to provide comfort for guys as well as women.
Speaking to GQ, she said: "We've never had a bigger request than to launch men's. They would hear their girlfriends or their wives or loved ones talking about Skims."
SKIMS co-founder and chief executive Jens Grede added: "Twenty percent of our traffic, and 10 per cent of our customers, are already men.
"That means we've had 50 million men coming to site over the last few months.
"For me personally, I wanted more stuff to wear. I was running a bit dry with my one T-shirt."
The clothing company - which focuses on bras, bodysuits and underwear – is branching out to include male boxers and briefs as well as T-shirts, tank tops and leggings.
Kim said: "My brother [Rob] was trying it all on for me and being my fit model, and [he] thought that the material was a bit too thin and had a lot of notes."
The first ad-campaign will feature big-names in sports such as; Brazilian soccer star Neymar da Silva Santos Junior, NBA star Shai Gilgeous-Alexander of the Oklahoma City Thunders and NFL defensive end Nick Bosa of the San Francisco 49ers.
Kim – who has daughters North, 10 and Chicago, five as well as sons Saint, seven and Psalm, four with ex-husband Kanye West – says the sports angle was inspired by playing with her kids.
She said: "Experiencing sports with my kids, having it be a part of our daily life with my daughter who loves basketball, my son [who] plays American football and soccer. Having someone from each sport, and me traveling the world to go to these soccer games with my son and all of his friends - getting some of their idols in the campaign is like a 'pinch me' moment."
The men's line is set to launch online on Thursday (26.10.23).