Harriet Walter: I was told to fix my teeth and get a nose job at the start of my career!
'Atonement' star Harriet Walter reveals she was told to "fix" her teeth and get a nose job at the start of her acting career.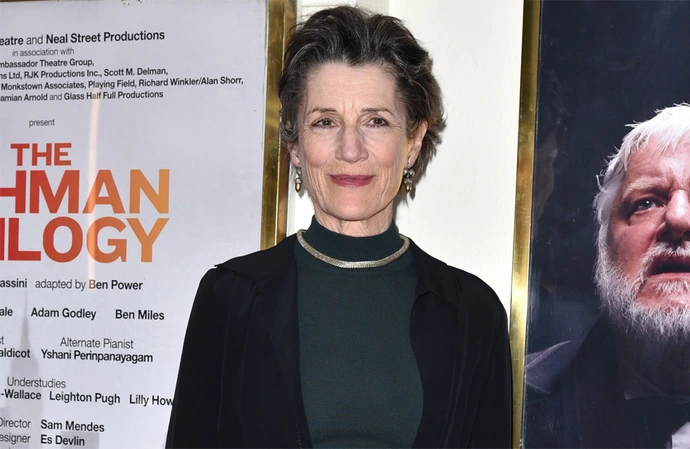 Harriet Walter has revealed she was told to "fix" her teeth and get her "nose done" at the start of her career.
The 73-year-old actress reflected on the unsolicited comments made by a man about her appearance as a young actress.
She told Vogue: "It seems to me that there were some old-fashioned attitudes around when I was coming up."
Recalling the comments made towards her: "It was, 'I would get your nose done.' And somebody else said, 'You should fix your teeth.' And I ignored them. Partly out of laziness, partly because I never thought of myself as a looker.
"Bit by bit, I got a reputation for being good at acting, which was great."
Harriet – who self-published a photo book titled 'Facing It: Reflections on Images of Older Women' about 50-plus women back in 2011 - ignored the suggestions about plastic surgery and embraced ageing instead.
She said: "Do I want to try and look younger? And do I want to do a lot of face surgery?"
Whilst motherhood was never on the cards for Harriet, the 'Sense and Sensibility' star often wonders if she made the right decision.
She said: "I punish myself and think, 'Gosh, am I very selfish because I've travelled light-footedly through life?' I do feel weird sometimes that I haven't actually done that thing of giving birth. Here I am, at the end of my life, and I never did that? That's gonna make you feel very old and grey."
After a string of successful TV roles, Harriet will be marking her stage return in Federico García Lorca's 1936 tragedy 'The House of Bernarda Alba' at the National Theatre next month.