Anne Hathaway 'thrilled' to work with Shiseido
Anne Hathaway has revealed that she's looking forward to working with Shiseido.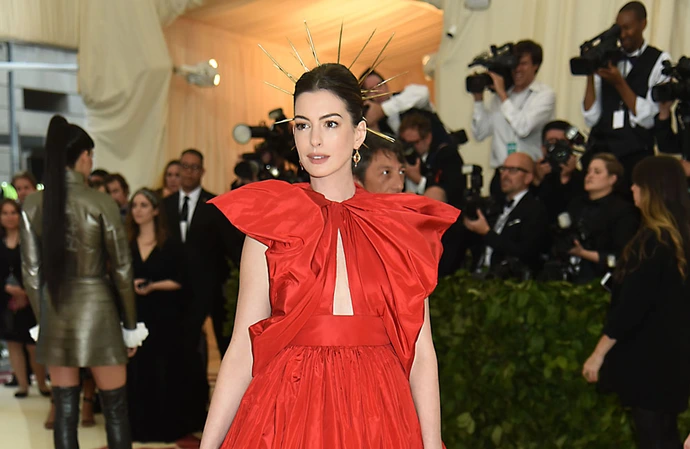 Anne Hathaway feels "honoured" to be working with Shiseido.
The Oscar-winning actress was recently named as the face of Shiseido's Vital Perfection line, and Anne is thrilled to be working with the Japanese beauty brand.
Anne, 40, told Vogue: "I'm so honoured that they felt I was a fit.
"They're a brand that's been synonymous with the highest quality for so many generations; they have such integrity. I'm just really, really thrilled that they felt that I am somebody who could effectively reflect that."
The Hollywood star has a huge amount of admiration and respect for the brand.
Anne has also praised the company's "global" evolution.
Asked what she admires most about the brand, Anne explained: "The care, thoughtfulness, rigour, and passion.
"That passion is something that the volume can be all the way turned up, but it's also something that can be very quiet at the same time. And that doesn't diminish its intensity. I feel that my relationship with Shiseido has allowed me to see with much more clarity, depth, and appreciation.
"The company has such a legacy within Japan, and it was exciting to see how [they've been] able to go global without losing any of their character, integrity, and identity."
Anne is also delighted to be the face of Shiseido's Vital Perfection line because it "includes everybody".
The actress said: "Because it's a product that goes on your skin, it's for everyone. It's a way of enhancing something you already possess. [It's] a way of introducing a concept of perfection that includes everybody."