Storm Reid loves her baby blue swimsuits
Storm Reid has brought a personal touch to her ArashiBlu swimsuit collection.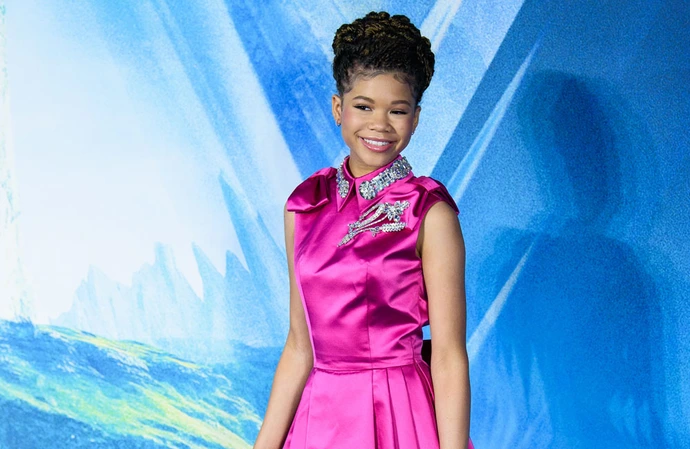 Storm Reid is a huge fan of "baby blue" swimsuits.
The 20-year-old actress - who plays Gia Bennett in the hit HBO series 'Euphoria' - has revealed that she always brings a personal touch to her ArashiBlu swimsuit collection.
She told PEOPLE: "Selfishly I always try to add a blue swimsuit to each collection, because blue - baby blue - is my favorite color.
"Any of the blue bathing suits are automatically my favorites, and I try to make those extra special."
Storm also explained how her latest collection differs from previous versions.
She said: "With our other collections, we added hardware and did brighter colors, and I think for our last collection we just wanted to go a little bit more of the simple route, but still have very cute cuts for the bathing suits.
"We have the ribbed pink one, which is one of my favorites, or even the patterned one, which is a little busy, but still the colours are muted and very minimalistic."
Meanwhile, Storm previously revealed that Zendaya - her 'Euphoria' co-star - is one of her style icons.
The actress told W magazine: "I have a lot of style icons, but I think my top three would have to be Zendaya, obviously; Rihanna; and Beyonce."
Asked if they often talk about fashion, Storm replied: "Actually, yeah. We often compliment each other about the looks we have worn. She did actually give me advice on my first Met Gala. That's when I was contemplating cutting my hair, and she gave me the confidence to do it.
"I showed her what I was going to wear and the concept for the bleached pixie cut, and she was like, Heck yeah, it's gonna look great. She gave that final stamp of approval where I was ready to cut all my hair off."