Nike honouring Latino Heritage Month with some of its most vibrant sneakers
In what is thought to be one of its most vibrant designs, Nike is honouring Latino Heritage Month with special edition sneakers.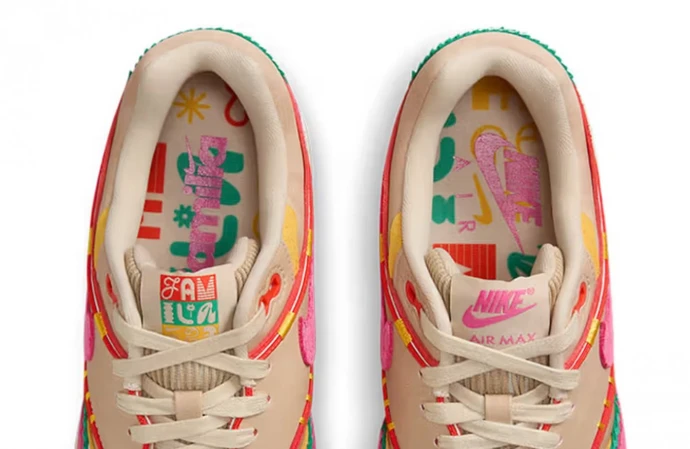 Nike is honouring Latino Heritage Month with special edition sneakers.
The sportswear giant is putting out its Air Max 1 'Familia' on the heels of the release of its 'Puerto Rico' pair in June, which dropped in time for the National Puerto Rican Day Parade.
It's Latino Heritage Month (LHM) edition is painted in vibrant colours to reflect the energy and festivity of the Latin American population.
GQ said about the upcoming release, expected around 15 September when LHM kicks off: "Working on top of a 'Sanddrift' leather base, this is contrasted with bold yellow accents and fiery red piping throughout.
"Green corduroy and pink suede wrap around the mudguard section, extending all the way towards the Swoosh and heel."
'Nike Air Max' and 'Familia '23 text features on the left and right tongue tags of its LHM edition, and the insole features a palette that is as vibrant as the rest of the trainer.
It is also packed in a special shoebox painted in bold shades, and it comes with exclusive laces and accessories.
The new Air Max 1 is also a celebration of Día de Muertos – a holiday that takes place in early November that pays homage to lost loved ones.
While Día de Muertos (known as Day of the Dead) is mainly linked to Mexico, other countries including Ecuador, Guatemala, the Philippines, El Salvador, Brazil, and Spain also take part in the day.
Pricing is yet to be officially confirmed for the LHM release, but it is expected to be around £120.