Kim Kardashian's Skims bosses insist building a mega-money celeb brand isn't "easy"
Despite the shapewear business being valued at £3 billion after only four years, the husband-and-wife team who run Kim Kardashian's Skims line have insisted building a lucrative celebrity-based brand isn't easy.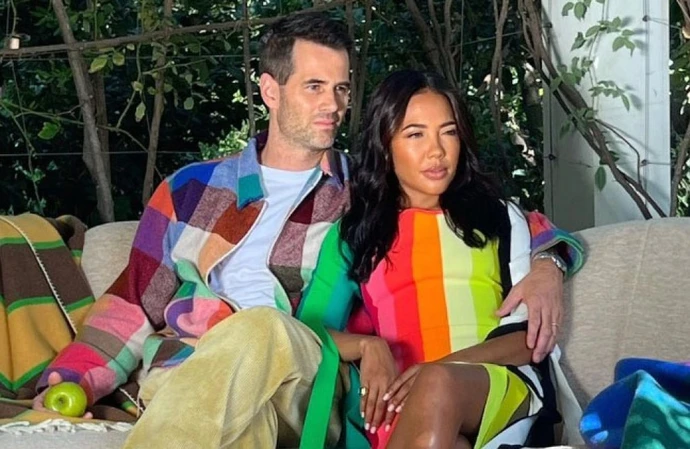 The husband-and-wife team who run Kim Kardashian's Skims insist building a lucrative celebrity-based brand isn't easy.
Jens Grede, 45, and his partner Emma, 41, who have four children together, are the multimillionaire co-founders and co-owners of Kim's lingerie and loungewear business, already worth £3 billion – which is more than designer label Tom Ford or outdoor-wear brand Patagonia, even though it is just four years old.
But Emma told The Observer newspaper: "Talent can bring you to a product once, but you don't come back time and time again.
"You have got to be offering superior product at a price and value people really understand."
Jens added: "If it were easy, every celebrity would have a billion-dollar brand."
Skims was named one of Time magazine's most influential companies last year.
Reality TV star Kim, 42, is the co-owner, fitting model and creative adviser to the shapewear brand.
Jens is Skims' chief executive, and together with Kim controls a majority stake in the business.
The Observer reported Emma's personal fortune is more than £275 million.
Jens said he believes Skims, which now employs 200 people, "deserves" to be publicly listed on the stock market, but added there is no rush to float.
Skims says it aims to combine body-sculpting technology with comfort and the kind of style that makes customers bold enough to put their underwear on show.
The Grede team joined forces from different worlds as Jens is the son of a film director and an artist and grew up in Sweden.
Emma's dad was an engineer for phone company BT and her mum worked on the Swiss trading desk at Morgan Stanley, and she was raised in east London. She dreamed of becoming a fashion designer from her school days, but dropped out of the London College of Fashion in order to work, initially in public relations.
Emma said: "I was hustling seven days a week from 15 to 18. Before I got a job at a fashion show production company, I did the rounds.
"I went around crossing off the jobs I didn't want to do."
She helped put together London fashion week shows and linked designers and other well known names with high street brands and events.
Jens started out working at men's magazines in Sweden before coming to London for the launch of Tyler Brûlé's Wallpaper* magazine in 1996, then moved into consulting with GQ Style and Vogue and worked on campaigns for Calvin Klein and Louis Vuitton before co-founding the marketing agency Saturday Group in 2003.
Emma joined the agency in the mid-00s, and the pair worked together for about a year before becoming a couple and her talent partnership deals included linking actor Natalie Portman with Dior.
She said: "In my career I was fortunate to have a front-row seat with an address book of celebrity brands and talents.
"We were building ideas and creating value for other companies all the time, and I thought, 'Let's take what I know and go and create value for myself.'"