Kaia Gerber: 'Sunscreen is not a myth it is real'
Model Kaia Gerber scolds older brother Presley and offers him skincare guidance after he calls sunscreen a "myth".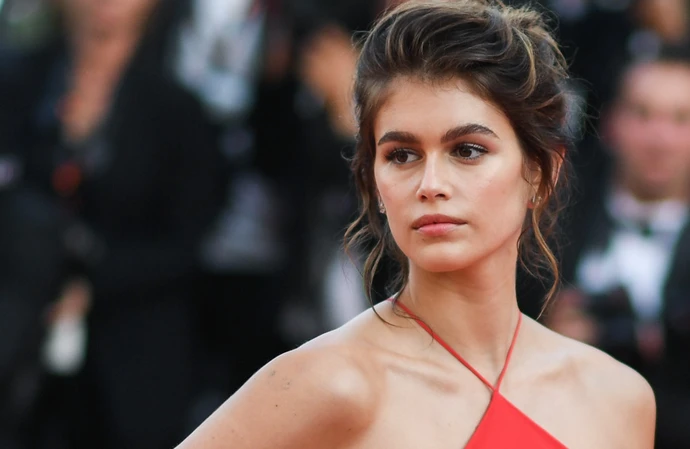 Kaia Gerber scolds her older brother Presley for calling sunscreen a "myth".
The 21-year-old model - who is the daughter of supermodel Cindy Crawford and Rande Gerber - has followed in her mother's footsteps when it comes to her beauty regime.
Kaia, who often sports glowing, clear skin, pressed on the importance of wearing sunscreen after her older brother Presley – also a model – disregarded the importance of its use.
Presley, 24, took to Instagram on Saturday (19.08.23) where he shared topless photos of himself on a sandy beach with the caption "Sunscreen's a myth".
Little sister Kaia was quick to school her brother on the subject by offering some guidance on skin protection.
She wrote: "Hi Presley! It's me, your sister.
"Remember me from childhood? We share the same parents I actually wanted to share with you that sunscreen is not a myth!! It is real!! I actually use it myself!"
Whilst both siblings have managed to forge a successful modelling career thanks to their mother, Kaia weighed in on the nepo baby debate stating that it's still hard to make it even if your mother is Cindy Crawford.
In a previous interview with ELLE, she said: "I won't deny the privilege that I have.
"Even if it's just the fact that I have a really great source of information and someone to give me great advice, that alone I feel very fortunate for.
"My mom always joked, 'If I could call and book a Chanel campaign, it would be for me and not you.'
"But I also have met amazing people through my mom whom I now get to work with."
The 'American Horror Story' actress added: "With acting, it's so different.
"No artist is going to sacrifice their vision for someone's kid. That just isn't how art is made, and what I'm interested in is art.
"Yes, nepotism is prevalent, but I think if it actually was what people make it out to be, we'd see even more of it."