Alexa Demie loves vintage fashion
'Euphoria' star Alexa Demie is a big fan of vintage fashion and draws inspiration from iconic Hollywood starlets like Audrey Hepburn and Marilyn Monroe.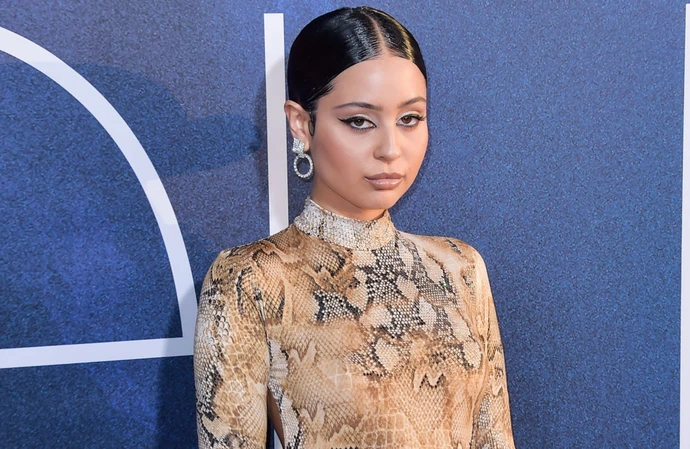 Alexa Demie in inspired by vintage fashion.
Whilst the 'Euphoria' star - who plays Maddy Perez in the hit HBO series - admits her style changes based on the characters she portrays, her biggest inspirations come from the golden age of Hollywood.
She told W magazine: "When I do a project, I embody that character for all of the press. I want to fulfill this vision and fantasy of the character. So, I correlate the clothing during the press cycle, and then after that, I'm back to me.
"It changes all the time, but starlets like Marilyn Monroe, Audrey Hepburn, Greta Garbo and María Félix are huge inspirations to me. Cher, too, with all of her Bob Mackie pieces. I love when designers would team up with actresses and singers and do really beautiful, custom looks in collaboration with them. I think I gravitate toward that because it's more individual."
Most recently, the 32-year-old actress stripped down to her skivvies for a racy new Calvin Klein campaign, which was shot with a particular mood board in mind.
She added: "There were photos of Marilyn Monroe and Béatrice Dalle.
"Funny enough, Inez came to me and said, 'You remind me of a young Béatrice.'"
Alexa was excited to be joining ambassador Kendall Jenner and K-Pop stars Jennie and Jung Kook for the brand's fall 2023 campaign as she admires the brand for their consistency.
She said: "I don't know if this is weird to say, but I think of consistency. Calvin Klein has always been so consistent in their vision, and that's something I admire because, as much as I love change and growth and evolving, I think consistency says a lot about their intentions as a brand. You don't see that consistency with a lot with commercial labels."