Pamela Anderson: 'I always say money can't buy taste'
'Baywatch' star Pamela Anderson says "money can't buy taste" as she looks back at her most iconic 90s looks.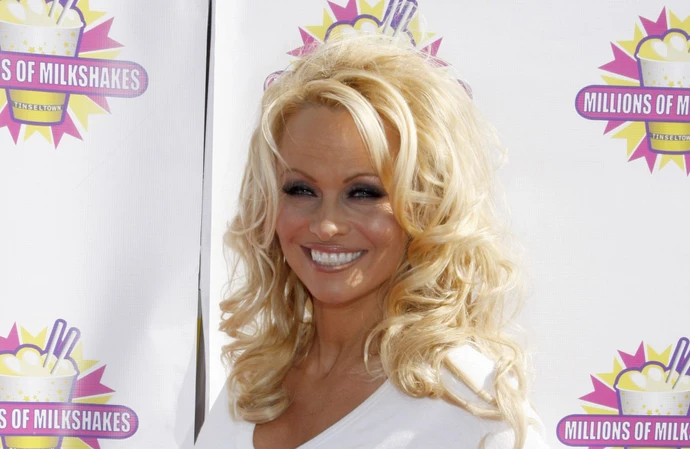 Pamela Anderson believes that "money can't buy taste" when it comes to fashion.
The 'Baywatch' babe has seen her '90s looks making a resurgence and she has been praised for her style choices throughout that decade with #Pamcore appreciation posts going viral on TikTok.
Whilst Pamela's style has evolved from the "wild '90s" to more minimalist attire , the former Playboy cover girl reminisces of her old looks and takes pride in her newfound status.
Speaking to ELLE, she said: "I always say, money can't buy taste. When you see someone head to toe in [runway] designs, you're just like, 'Well, that's easy.' But Vivienne Westwood was the first one to tell me, 'Buy one thing a year. Don't buy a lot of stuff.'"
Apart from her famous Baywatch high-cut red swimsuit, Pamela's other notable fashion moments during that era include her denim cut-offs, slip dresses and her penchant for oversized hats.
Whilst Pamela didn't give her style any thought, often describing it as "wild and uninhibited" it's no doubt iconic and over the years has landed her ad campaigns.
Most recently Pamela starred in Canadian brand Aritzia's new campaign for their 2023 Babaton Fall collection, which was shot inside the garden of her house.
She said: "When I was younger, I never thought that I would be in any campaigns, especially really recognizable ones. I always felt like I was an outsider, a little bit rebellious. So I'm laughing to myself, going, 'Wow, I feel really in the zone and accepted by my peers lately.'"
But then I thought, 'I know where I want to wear a suit: when I'm mowing the lawn and when I'm in the garden.' I thought it was a great juxtaposition, because this is my office. They loved the idea, and said, 'We'll come to you.' And I said, 'Well, it's going to be kind of rustic...'"