Tiffani Thiessen reveals secret to being comfortable with aging
'Saved By The Bell' star Tiffani Thiessen has become more comfortable with people talking about her appearance.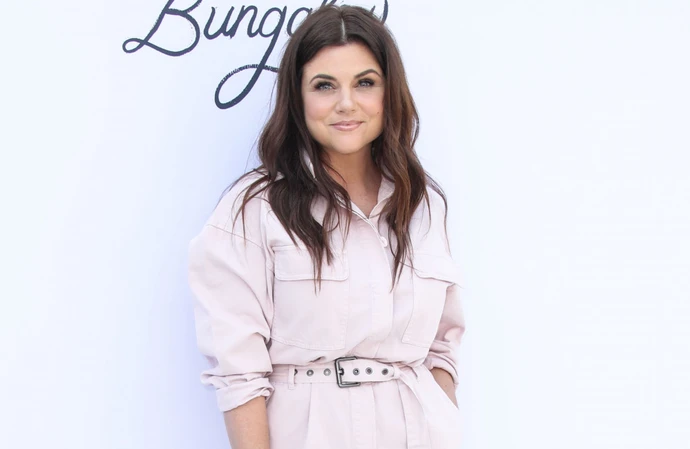 Tiffani Thiessen has become more comfortable with people talking about her appearance.
The 'Saved By The Bell' star - who was 15 when she first started playing Kelly Kapowski in the classic sitcom - admitted she felt an "added pressure of what people were saying" at the time, but her perspective has changed over the years.
Appearing on the 'Good Instincts' podcast, Tiffani, 49, told host and dietitian Shira Barlow: "I think people will say things, you know, and maybe expect me to look a certain way, yes, but I mean, it's just not realistic.
"I can only age the way I'm going to age, right? I'm the best I can be and I'm taking care of myself and doing things that I know will benefit the outside exterior of myself that people are seeing.
"But yeah, those people don't know what's happening on the inside, right? Because that's what actually helps the outside."
Tiffani - who will turn 50 in January - admitted even over the last decade she has changed her outlook and learned not to care what people think.
Noting her "confident wasn't 100 percent" when she turned 40, she added: "When I was turning 40, I feel like I had more personal pressure on myself to look the best I could.
"I feel so much more at ease now than I did even ten years ago. I don't know if it's me just not giving a s***."
The mum of two - who has son Holt Fisher, three, and 13-year-old daughter Harper - noted that her "body was changing so much hormonally and mentally" when she was having her children.
Now, she's "at a good place" and focused on "raising happy, health kids that are going to do well for themselves and society".
When it comes to staying healthy herself, she explained: "I'm doing it for myself, I'm doing it for my kids, my husband [Brady Smith].
"I want to be around for as long as possible of course, to be able to see my kids grow up and have kids of their own, and all those things that are much more important to me now."