Jenna Dewan tints her eyebrows with fiancé's grooming kit
'Step Up' star Jenna Dewan has spilled her beauty secrets revealing how she achieves her ionic arches.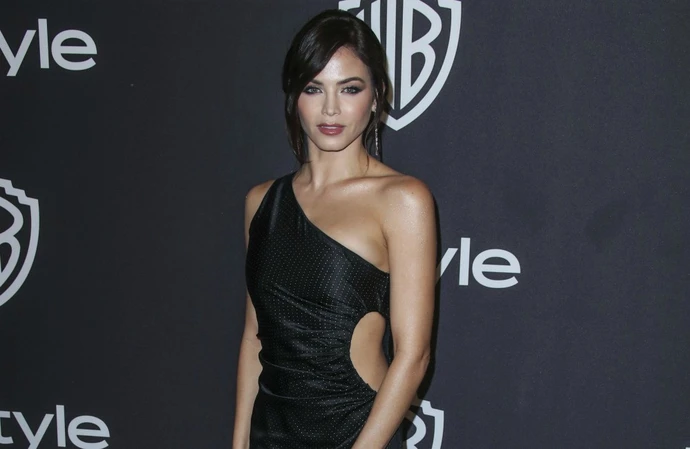 Jenna Dewan tints her eyebrows with her fiancé's "beard stuff".
The 42-year-old actress-and-dancer has lifted the lid on the routine she uses to achieve her thick and defined brows, revealing her unconventional method involves dying her arches using 'Shameless' actor Steve Kazee's grooming products.
Jenna - who has been engaged to Steve Kazee since 2020 - told PEOPLE: "I [used to] go get my eyebrows tinted or laminated, but when we were all home and trying to figure out what all we could do, [I saw] there was a way to do it at home that I tried. I was using Steve's beard stuff. It actually worked!"
Despite her busy schedule juggling multiple work projects and raising two children, daughter Everly Tatum and son Callum Kazee, Jenna still manages to find the time to maintain a "girly girl" beauty regime.
She said: "I'm a girly girl and I still love glam. Doing my routine, putting the moisturizer on, the different masks — all that stuff is a form of self-care for me."
Back in 2014, Jenna - who was previously married to 'Magic Mike' actor Channing Tatum, the father of her 10-year-old daughter - proved she was the ultimate beauty junkie after she was pictured wearing a full-on-facemask whilst driving around in Los Angeles.
Reminiscing about the incident, she said: "There's a paparazzi picture of me with a face mask on. I was driving to an appointment and I was like, 'Listen, this is time-saving.'"
Meanwhile, the 'Step Up' star, who recently partnered with skincare brand Neostrata, said that looking good on the outside is all about feeling good on the inside.
She added: "I think finding what makes you feel good and increasing that in your life, whether that's working out, going out and playing, seeing friends — whatever it is that brings you true happiness and joy — that's the hack of life. Really tap into that."