Designer praises Zendaya as 'our ideal of a modern woman'
Designer Nensi Dojaka says Zendaya is "our ideal of a modern woman" and loved working with her on her new Smartwater campaign.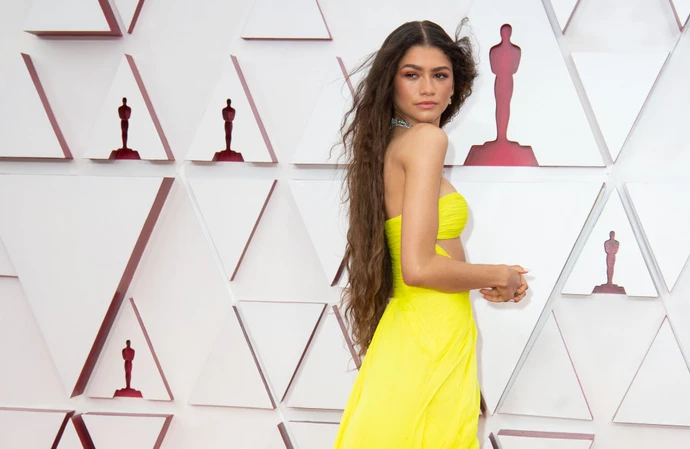 Designer Nensi Dojaka says Zendaya is "our ideal of a modern woman".
The designer - who was the winner of the LVMH Prize for Young Designers in 2021 - has previously dressed Zendaya for the Dune afterparty and her advertisements for the Lancôme L'Absolu Rouge lipstick and was thrilled to reunite with her for Zendaya's new Smartwater campaign.
Speaking about the bespoke flowy blue dress worn by Zendaya, 26 - which is based on a style from her line's fall 2023 collection - she told WWD it is: "an evolution of a signature piece the brand is known for, which is the padded mini corset, and now it evolved into an asymmetric dress with an organic neckline. It is structured enough internally to preserve the shape, yet seemingly light on the outside with the flowy chiffon in the flared part of it. It's more tapered at the waist to create a very feminine shape and embrace her body".
She added that the dress comes with "a very beautifully curved shape which coincidentally mimics the curves in Smartwater," and the use of blue "works perfectly with the design because it enhances the graphic nature of it."
Nensi is among a number of London-based fashion designers who created bespoke outfits for Zendaya's Smartwater campaign.
Conner Ives, Chet Lo, Aaron Esh and Di Petsa, have all contributed pieces.