NewsJeans' Haerin named a Dior ambassador
NewsJeans' Haerin has been named a Dior ambassador and becomes the last member of the k-pop group to sign with a high-end fashion brand.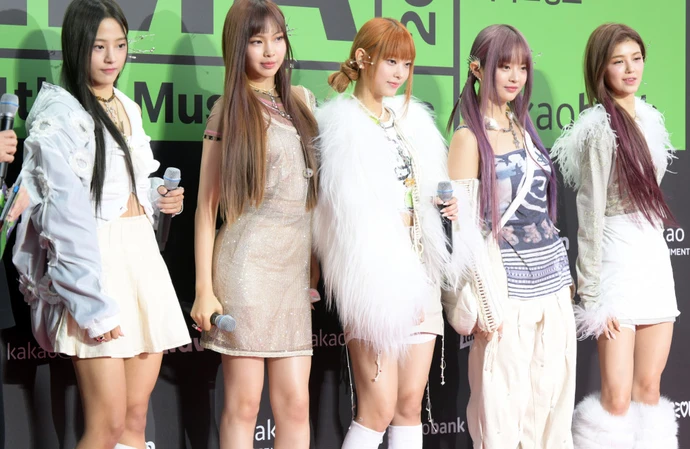 NewsJeans' Haerin has been named a Dior model.
The girl group star, 16- who graces the cover of the May issue of Vogue Korea - will front international campaigns for the French fashion house's accessory line Dior Jewelry and Korea-wide adverts for Dior Fashion and Dior Beauty, joining other K-pop stars like BTS' Jimin, BLACKPINK'S Jisoo and ASTRO's Cha Eun Woo.
Dior told Women's Wear Daily: "This is an opportunity to celebrate the privileged ties binding more than ever the NewJeans singer and Dior. Between elegance and audacity, a unique friendship in the name of creativity."
NewsJeans - which also consists of Hanni, Minji, Danielle, and Hyein - offered their congratulations to Haerin as she becomes the last member to sign with a major fashion label.
They wrote on their official Instagram: "Dior's Newest Jewelry Ambassador and Fashion, Beauty House Ambassador [white heart emoji] Haerin."
In February, Hanni - who already has a worldwide deal with Gucci - snagged a contract with Armani Beauty as a global make-up ambassador after gaining the attention of the founder, Giorgio Armani.
Of the new signing, he said: "Hanni is a very young artist with a great expressive power and an irresistible and captivating individuality: a contrast that I find interesting.
"She has personality, which for me is the most fascinating trait, always."