Ryan Gosling relied on thumb acting for new TAG ad: 'You can only do so much pointing at things that aren't necessarily there!'
Ryan Gosling has told how thumb acting solved all his problems in his latest TAG Heuer ad.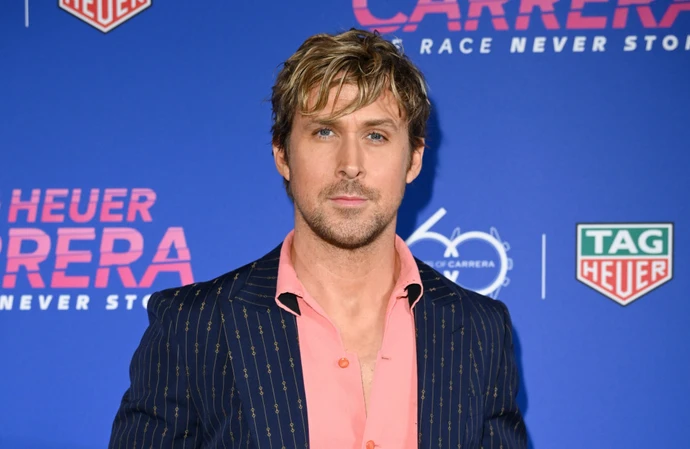 Ryan Gosling relied on thumb acting when doing his latest watch ad.
The 'Drive' actor joked it solved everything when posing for his new TAG Heuer photoshoot and video campaign as it gave him an alternative to pointing into the distance to show off wrist timepieces.
He told GQ about the advert – which features Ryan in recreations of shots from his crime drama 'Drive': "A thumbs up comes in handy when we're doing these campaigns. You can only do so much pointing at things that aren't necessarily there, so the thumbs up solves a lot of problems.
"There's also the thumbs down situation, too. Either one works well for the watch."
Ryan's new TAG promo marks the 60th anniversary of the iconic Carrera, and the brand's CEO Frédéric Arnault said the business wanted to go a step further than "using an image to put on a billboard" for the campaign, so also created a video directed by 'John Wick' filmmaker David Leitch.
Frédéric said: "Ryan is an amazing actor, one of the best in Hollywood, but he's also a creator so he was very involved in the script and helped us choose the other actors, and the director."
An upcoming commercial shows Ryan acting on set, where he falls in love with a watch being used as a prop he's wearing for the film he's shooting and likes it so much that he tries to steal it.
It kicks off a 'Drive'-style chase by the prop master, played by Vanessa Bayer, to retrieve the watch from Ryan.
The actor revealed how it was party inspired by his experience on 'The Gray Man' film: "They were so diligent about getting the watch back, waiting for me right by the camera, to immediately get it back even if it was just a short break so it turned into a funny dynamic."
Ryan, who wears the latest version of the Carrera Chronograph in the promo, said: "They created this beautiful Art Deco hotel facade in the ad and called it Leonarda, which was Jack Heuer's wife's name so there was a lot of love and care put into this from the TAG Heuer team and they had a lot of fun making it too.
"As an aside, it's been really great working with them. They're so agile creatively.
"They've found a way to make every campaign that we do match the tone and aesthetic in some way to whatever the film is that I'm making at the time."