Hailey Bieber reveals secret behind 'freshly gazed donut' skin
Rhode Beauty founder Hailey Bieber has revealed the secret behind her "freshly glazed" donut complexion.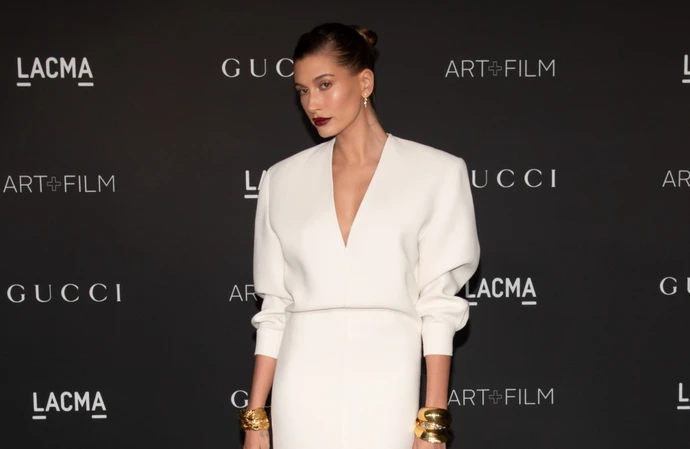 Hailey Bieber has revealed the secret behind looking like "freshly glazed" donut.
The Rhode Beauty founder has opened up on her famous complexion, having named one of her beauty products after the sweet treat.
Appearing on Dear Media's 'Breaking Beauty' podcast, she said: "For me, I just want to look like a freshly glazed, crispy cream donut."
While she's achieved that goal, she hasn't always been so pleased with her complexion, and she has changed her approach since her teen years.
Recalling how she caused herself irritation, redness and peeling, she explained: "I remember being a teenager and [having] too many actives on the skin, thinking that is going to be the solution...
"The way it's changed for me is my approach. I've found more of a balance in how I treat my skin for the various phases and stages it's going through."
Now, she goes with a relatively simple skincare routine, noting she doesn't necessarily cleanse at the start of each day.
She said: "In the mornings, I will cleanse if I've done exfoliating the night before.
"Then, I love to use a hydrating toner or essence to get the skin ready to absorb the products, and I can't go without the Peptide Glazing Fluid.
"If I'm feeling a more dry, I'll also put the Barrier Restore Cream and then sunscreen on top."
The 26-year-old star - who never goes out without applying SPF - also revealed nightime routine is similar to her mornings, although she does double clense, initially with an oil-based cleanser and then a regular one.
The 26-year-old star noted she wants to keep creating "genuinely authentic" products with the goal of making something people can work with.
She added: "I'm making this brand for people. It's a relationship.
"Even with the Peptide Glazing Fluid, I think people are really loving it and gravitating towards it because I'm the type of person where I've always enjoyed the mixture of skincare with makeup...
"I really like making things that feel multi-dimensional and multi-purpose."