Sharon Stone dressed herself for first Oscars appearance
'Basic Instinct' actress Sharon Stone had to dress herself in a polyester jumpsuit for her first Academy Awards because no designer would lend her a dress.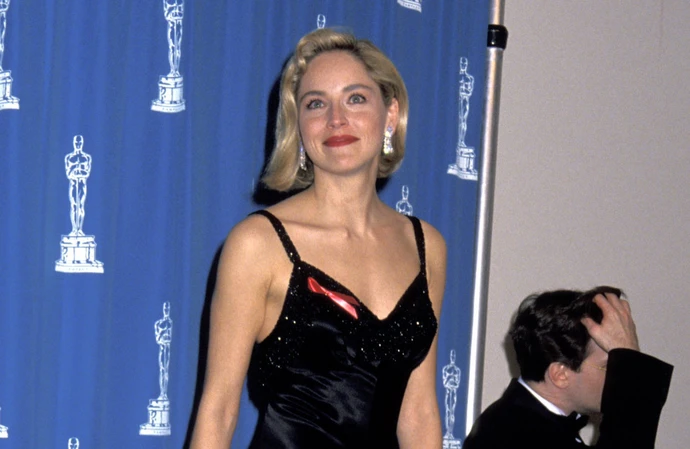 Sharon Stone had to wear a polyester jumpsuit to her first Academy Awards because no designer would lend her a dress.
The 'Basic Instinct' star was was asked to present an award at the Oscars in 1992 just days after the iconic movie hit the big screen, and so as an unknown actress she wasn't given the same support as more famous names.
Appearing on iHeartRadio's 'Table for Two with Bruce Bozzi' podcast, she said: "All these people in their $40,000 or $50,000 dresses and I went and bought a Betsey Johnson polyester jumpsuit, because that was the best I could do.
"I'm doing my own hair and makeup and I was just like, 'Wow, this is awful. Like, how am I going to do this, right?' "
However, the 64-year-old star has recalled receiving high praise from the likes of Anthony Hopkins for her role in the film, which ended up being a breakthrough role
She added: "When I walked by, he put his hands together and put them over his head like a champion and held them up to me when I passed him. I was like, 'Oh my God, he saw my movie.' "
Meanwhile, Sharon has admitted her role in the racy film was part of the reason she lost custody of her son Roan, now 22, whom, she adopted with her ex Phil Bronstein.
She said: "I lost custody of my child. When the judge asked my child -- my tiny little, tiny boy, 'Do you know your mother makes sex movies?' "
She alleged it was a "kind of abuse by the system", noting that her role in the film made them question what she was like as a parent.
She noted: "I was considered what kind of parent I was, because I made that movie. "People are walking around with no clothes on at all on regular TV now and you saw maybe a sixteenth of a second of possible nudity of me and I lost custody of my child."