Lily-Rose Depp remembers Karl Lagerfeld's 'beautiful purity'
Lily-Rose Depp reflects on the first time she met Karl Lagerfeld and recalls a "beautiful purity about him".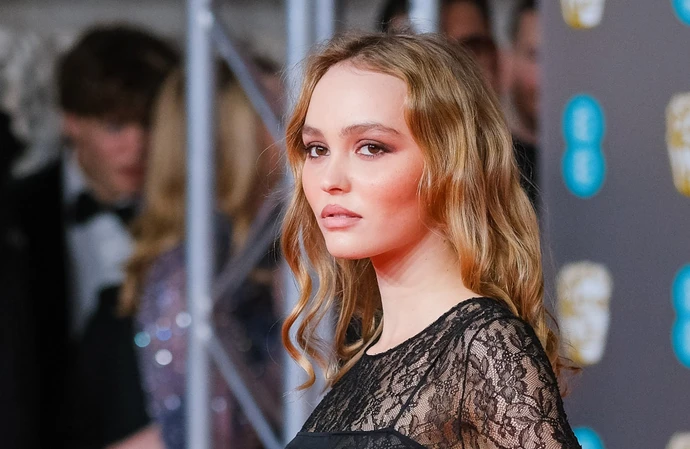 Lily-Rose Depp says Karl Lagerfeld had a "beautiful purity about him".
The 23-year-old star - whose parents are Johnny Depp and Vanessa Paradis - followed in her mum's footsteps at 15 years old when she became a global ambassador for Chanel.
Reflecting on her introduction to Lagerfeld - who died in 2019 aged 85 following a battle with pancreatic cancer - she told i-D magazine: "I met Karl for the first time when I was eight with my mom.
"He had an almost childlike quality. He wore his sunglasses a lot, and obviously had that iconic look.
"But, when you looked him in the eyes, he had this beautiful purity about him. And he was the most fun person to sit next to at dinner."
Lily-Rose still looks up to her mother, and reflected on one of her old Vogue magazine covers.
She said: "Whenever I see old photos of her, I'm like, 'Ugh. That's what I look like in my dreams.'
"She'll send me photos of her when she was younger, and say things like, 'We're twins.' And I'm like, 'You're so much prettier than me.' She's so beautiful."
When Lily-Rose joined Chanel, Lagerfeld hailed her as a "star".
The late fashion icon said at the time: "Lily-Rose is stunning, she's a young girl from a new generation with all the qualities of a star."
She later became the face of the beauty brand's Chanel No.5 L'Eau.
The company said at the time: "[Lily-Rose] embodies her generation and its values of freedom and boldness to perfection, bringing to the iconic fragrance of the House her youthful freshness and beauty."