'I got really tired of rock music': Johnny Marr grew to dislike rock music when he went solo
Johnny Marr was bored of rock stars being all up in their feelings.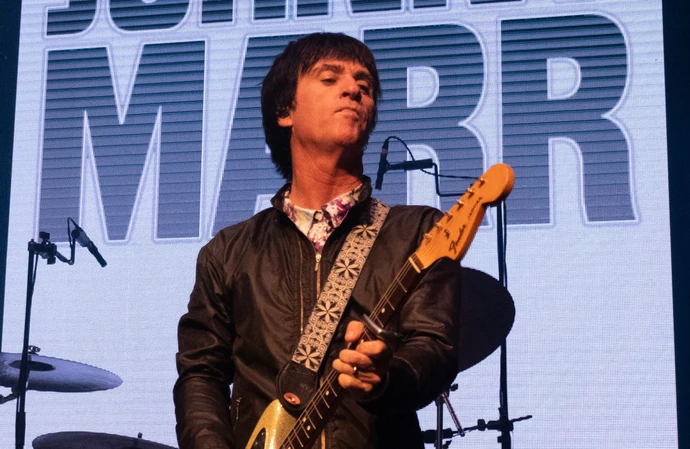 Johnny Marr grew "tired of rock music".
The former Smiths rocker hated how the majority of rock bands sang about "adversity" and their "feelings" when he released his debut studio album, 'The Messenger', in 2013.
He told the i newspaper: "In 2013, when I did the first solo album, the reason I'm singing about architecture so much is because I used it as a device to write songs that I wanted to sing.
"Everyone seemed to be singing about this adversity that we're all going through.
"And I know we are going through adversity, I get it. But I got really tired of rock music.
"The currency of rock music being this faux sentimentality."
However, one act that was doing something out of the ordinary that piqued his interest was Siouxsie And The Banshees.
The 60-year-old musician continued: "I thought, well, Siouxsie Sioux (Siouxsie And The Banshees) wasn't singing about her feelings.
"She was singing about 'Arabian Knights' and 'Spellbound' and 'Happy House'.
"Interesting, surreal, unusual subjects. I just thought everyone had got into this habit of pouring their inner world out.
"You know, like, 'I've lost my phone charger… Let me get an acoustic guitar and explain it to you.'"
The 'No Time To Die' guitarist - who has been in several bands since he was a teenager, most notably The Smiths and The Cribs - admitted he found going solo "liberating".
He explained: "It was liberating, the solo stuff.
"A lot of people might assume that me going solo was this sort of furtive thing – it's nothing like that.
"It was that I had these ideas for a group, and because I've been forming groups since I was 14, I sort of know when I'm on to something, you know, for a group.
"But I believe that a group has to have a worldview. The singer needs to be saying something, I believe, other than 'listen to my feelings!'"
Johnny has just released the collection 'Spirit Power: The Best Of Johnny Marr', spanning his decade-long solo career.
Fans can also catch him on the 2024 'Spirit Power Tour. Head to johnnymarr.com for the full tour dates and ticket information.