Jung Kook beat his BTS bandmate Jimin to become first solo winner of Billboard Music Award
Jung Kook is the first member of BTS to win a solo Billboard Music Award.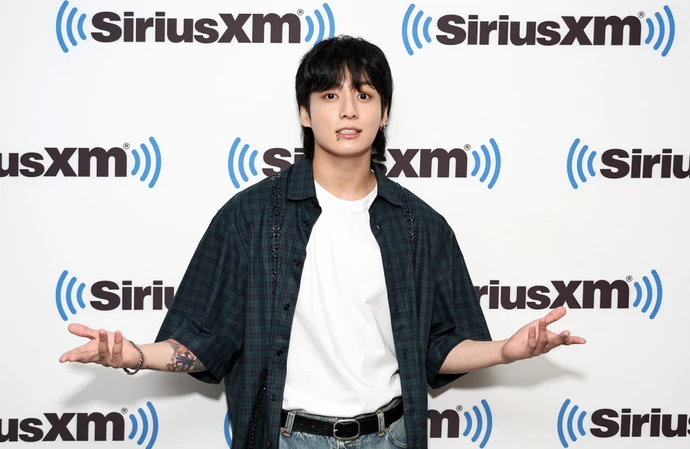 Jung Kook found it "very hard to express" his "gratitude in words" after becoming the first member of BTS to win a solo Billboard Music Award.
The K-pop superstar, 26, beat his own bandmate Jimin's song 'Like Crazy' to win the brand-new prize, Top Global K-Pop Song, for 'Seven' featuring Latto at Sunday night's (19.11.23) star-studded ceremony at Las Vegas' MGM Grand Garden Arena.
In a pre-recorded speech, he said: "Hi, this is Jung Kook of BTS. Thank you so much for the Top Global K-Pop song for 'Seven.' It's truly an honour. It's very hard to express my gratitude in words. Thank you ARMY and everyone who loves this song. Without you, I couldn't have got this amazing award.
"While we we're working on 'Seven' I hoped everyone could enjoy this track so the fact that I won this category means a lot to me. I'm so glad to share great music with everyone and thank you again Billboard for this award."
Rapper Latto, 24, added in her own speech: "Thank you God. Thank you, Jung Kook. Obviously, none of this would be possible without you. Shout out to the ARMY shout out to my Jackpots. We love y'all. Thank y'all for the continued support. My first Billboard Music Award. Yeah, I was nominated last year for the first time and I performed for the first time—and now I'm taking something home, you feel me. And my fans–thank you to my fans."
South Korean girl group NewJeans were shortlisted twice in the category for 'Ditto' and 'OMG'.
Fifty Fifty's 'Cupid' was also nominated.
With 'My Universe' hitmakers BTS, Jung Kook and 28-year-old Jimin - who are joined by V, 27, RM, 29, SUGA, 30, Jin, 30, and j-hope, 29, in the boy band - have won 12 Billboard Music Awards.