Dua Lipa's goal is to 'change pop culture'
Dua Lipa's team wants her to be "the most streamed artist in the world".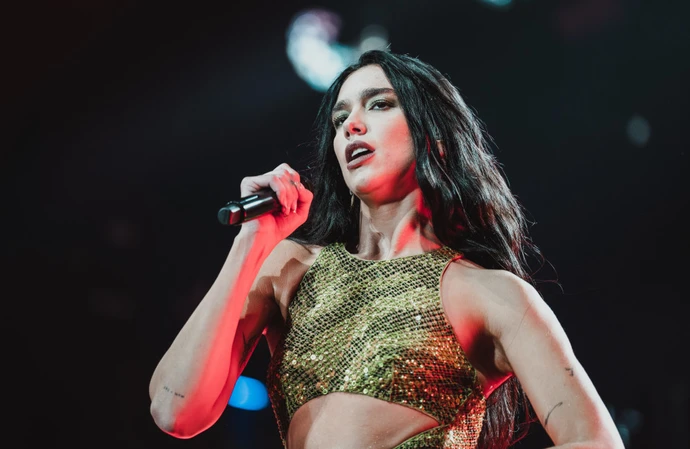 Dua Lipa wants to "change pop culture".
The 28-year-old pop star inspired a whole new generation with her seminal 2020 disco-pop LP 'Future Nostalgia', and as her third album campaign gets underway, her team says they are aiming to change the pop landscape again.
Warner's Alex Burford told Music Week: "A successful Dua campaign is one that lasts a couple of years or more. We want more diamond records. We want streams of two billion plus. We want her to be the most streamed artist in the world."
He added: "We went into the campaign thinking, 'Judge us in two years' and we want to have huge culturally important moments in that time, in the same way Future Nostalgia defined a particular time and became a really important album. The goal is not to have success in any one week, the goal is to change pop culture."
So far, Dua has released the lead single 'Houdini' from the LP, which sees the star go from disco-pop to electronic psychedelic pop.
She recruited Kevin Parker of the Psychedelic outfit Tame Impala to co-produce the upcoming record alongside rave and electronic pioneer Danny L. Harle.
Meanwhile, Dua says she is thrilled to have bought back her publishing rights to her back catalogue, while encouraging young artists to get lawyered up.
Speaking to Audacy, she said: "I think it's just something I've always wanted — to be in control of my own music."
She added: "To be able to have all the rights back to my songs feels really good. It's my life's work, so it's good to be the person to say what happens with it."
Asked about Taylor Swift re-recording her early albums due a feud over her master rights, she said: "I think what had happened to Taylor obviously was something that completely started getting people to understand that they should have a lawyer, and understand the business of music, for sure! I think owning your publishing was just something that I really wanted to have."