Gossip reunite ahead of releasing new album
Gossip, the popular indie rock band, have announced plans to release a new album called 'Real Power'.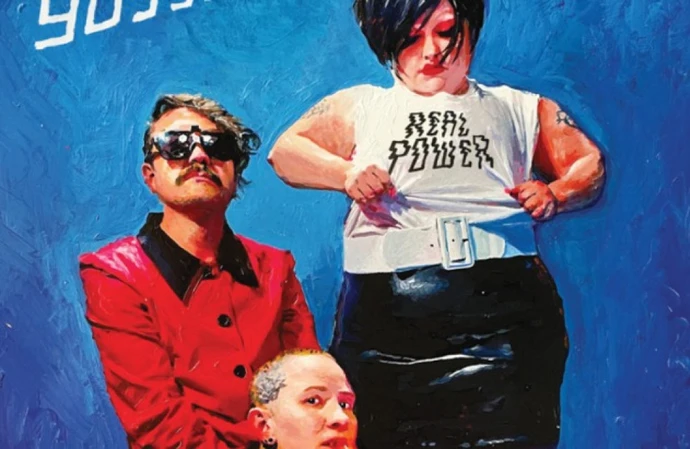 Gossip have reunited to record a new album.
The indie rock band - which includes Beth Ditto, Brace Paine and Hannah Blilie - have reformed and they're now planning to release a new album, produced by Rick Rubin, in March.
Beth, 42 - who previously disbanded Gossip in order to pursue a career in fashion - said: "When we began, so much about Gossip was about running away - that was always in the music. We survived. We came from nothing, and we got the f*** out of there. And to be here 20 years later and still making music together is just incredible."
The band's long-awaited new album has been titled 'Real Power', and 'Crazy Again' will be the first single off the new record.
Beth shared: "The song is about actually being in love and feeling so safe."
Gossip have already sold more than ten million records worldwide. However, the band haven't released an album since 'A Joyful Noise' back in 2012.
The much-anticipated new album has been described as an 11-track celebration of "creative expression", but the process was temporarily halted by the COVID-19 pandemic.
Prior to that, Beth suggested that a Gossip reunion was unlikely.
Asked about the possibility of a reunion, Beth told Rolling Stone magazine in 2017: "There's no drama between us.
"We get along the way we always got along.
"We still send each other jokes. We would go months without seeing each other, but we loved each other like family."
'Real Power' track listing:
1. Act Of God
2. Real Power
3. Don't Be Afraid
4. Crazy Again
5. Edge Of The Sun
6. Give It Up For Love
7. Turn The Card
8. Tell Me Something
9. Light It Up
10. Tough
11. Peace and Quiet