The Zutons announce first album in 16 years
'Valerie' hitmakers The Zutons have a new album dropping next April.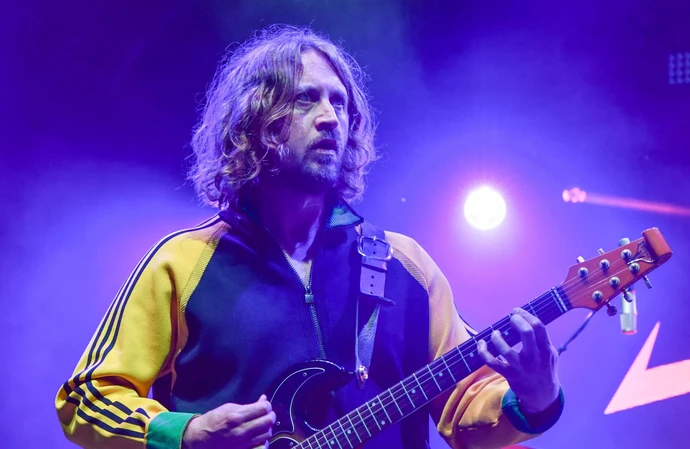 The Zutons are set to return with their first album in 16 years.
The 'Valerie' hitmakers will release 'The Big Decider' on April 26, 2024, which is produced by studio wizard Nile Rodgers, and also saw them reunite with original producer Ian Broudie of The Lightning Seeds.
It will mark the group's first studio effort since 2008's 'You Can Do Anything'.
Frontman Dave McCabe, 42, said of working with the 71-year-old Chic legend: "Working with Nile was just an amazing experience, he gave me a confidence that I've never felt before making a record. He's very laid-back as a person and a good listener. On the song 'Disappear', I wrote a spoken word piece about The Zutons travelling the stars and galaxies asking the most powerful question in the universe, 'Why?'. I asked Nile if he'd read it out over the top of the end section of the song, thinking he'd just say no. But he jumped in the vocal booth with his chain around his neck and his sunglasses on and did about 20 different takes, all in different styles of himself. It was mind-blowing! It was as though he really does travel around the universe in some spaceship and just makes music in his spare time. He's just one of the coolest people I've ever met."
And on working with Ian, 65, he added: "It was great to reconnect with Ian Broudie on this record as well. He told me the demo of Big Decider brought a tear to his eye and that's why he said yes to working with us again. It was one of the first songs we wrote for the album so getting that reaction from Ian made me feel like we were doing something right. The song spoke for itself."
Making the album was the first time the trio have felt a "genuine feeling of a shared vision".
Drummer Sean Payne - who completes the lineup alongside saxophonist and backing singer Abi Harding - added: "We had a genuine feeling of a shared vision. In the past, we haven't really said how we feel, or we've taken each other the wrong way. But this album was different. We really didn't feel good until it was just how we wanted it."
The new record comes after they reunited in 2018, after a nine-year hiatus, to announce a 2019 tour to play 'Who Killed..... The Zutons?' on its 15th anniversary.