LeAnn Rimes was 'uncomfortable' recording 'sexual song' for Coyote Ugly
'The Right Kind of Wrong' singer LeAnn Rimes felt "uncomfortable" recording the "sexual" track as a teenager.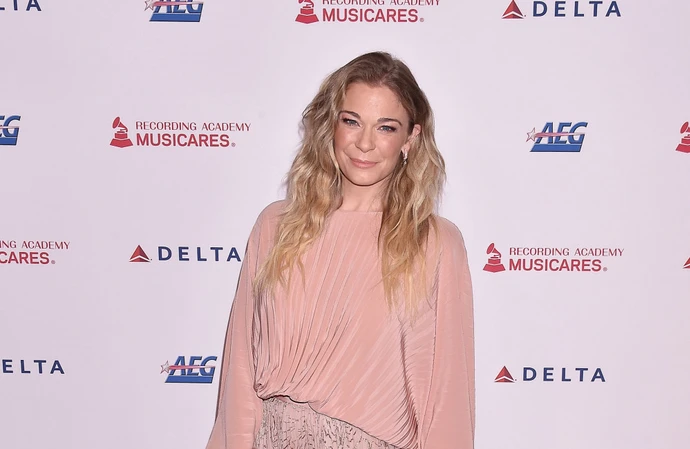 LeAnn Rimes felt "uncomfortable" recording 'The Right Kind of Wrong' as a teenager.
The 41-year-old singer was just 17 when she sang both that song and 'Can't Fight The Moonlight' for the soundtrack for 2000 blockbuster 'Coyote Ugly', and she didn't feel like she could relate to the lyrics at the time.
She told the Daily Star newspaper's Wired column: "I have such a great appreciation for those songs and what they've done for me, and how much people love them.
"But it's funny with 'The Right Kind of Wrong' because I remember that song being such a sexual song, I remember recording it and I was feeling uncomfortable recording it because I was so young."
However, at this stage of her life LeAnn feels a "sensuality" when she performs the track, which has come with experience.
She added: "But now it takes on a whole new meaning for me.
"I'm obviously not uncomfortable singing it now - so there's like a different sensuality that comes out with the song that definitely was not there when I was 17."
LeAnn even appeared in the film too, dancing on top of the bar, and she admitted even that was awkward for her at the time.
She laughed: "I was 17 and throwing it back on this bar dancing and still totally finding myself, not even a clue about my body or how it moves.
"And then it's like, 'Here LeAnn go be sexy on this bar'. I was like, 'I don't even know what that means', it was a wild experience!"
LeAnn previously opened up about the "pretty heavy depression" she suffered amid the coronavirus pandemic, and how her feelings were "intense" when she returned to live performing for the first time.
Speaking on the 'Verywell Mind' podcast, she said: "I don't think I've ever been off the road for 16 months like this at one point for a solid period of time. I went back out to do my first show recently in front of thousands of people. I was so triggered.
"I'm like, oh my God, the experience that I'm having right now is so intense. And it was also like, nothing happened. I walked out, it's like riding a bike, it didn't feel like there were 16 months in between."