'I'm very grateful and very shook': SZA 'overwhelmed' by 9 Grammy nods
SZA is "very grateful" for her Grammy nominations after previously being snubbed.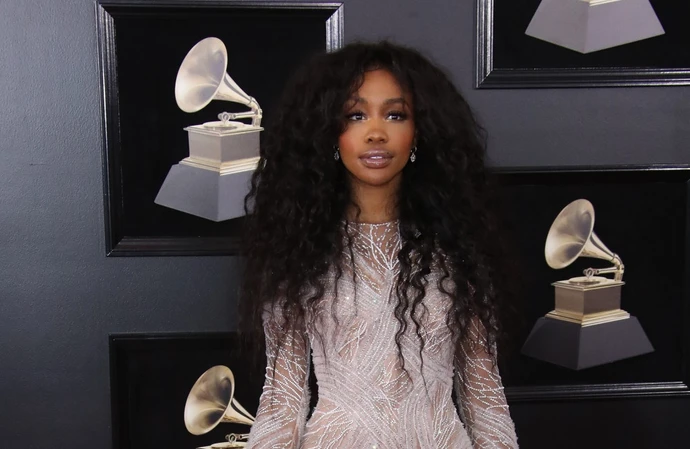 SZA is "very shook" and "overwhelmed" by her nine Grammy nods.
The 'Nobody Gets Me' hitmaker leads the nominations at the upcoming 2024 ceremony, but she hadn't reacted until an X user called her out for not commenting on the news, and she insists it's because she's still taking it all in and gets filled with "anxiety" when she tries to think of a way to express her gratitude.
She responded: "Cause I'm overwhelmed by it and it gives me alotta anxiety to think of words .. but I'm very grateful and very shook and I wish my granny was here to come w me again. (sic)"
Her nods come in the Album of the Year, Record of the Year, and Song of the Year categories.
SZA released her acclaimed 'SOS' album back in December 2022, and it features the hit single 'Kill Bill', which is among the nominees for the Record of the Year gong.
The 34-year-old star has a love-hate relationship with the Grammys.
SZA has previously dubbed the awards ceremony a "thirsty, dark space".
She doesn't like the atmosphere created by artists seeking "validation" from awards, describing being amongst acknowledgment-seeking stars as "the weirdest", "not normal" experience.
In an interview with Rolling Stone, she said: "It's not normal.
"I hate that [other artists] be acting like this s*** is normal and nobody talks about it at all."
She continued: "There is so much wanting in there.
"Wanting to be noticed, wanting to be, like, acknowledged, to win, wanting to just be amongst [other artists] in the room, wanting to feel valuable or validated. All of us are in there striving for something.
"It's like a thirsty, dark space."
SZA herself has won one Grammy to date, in 2022, for 'Kiss Me More' with Doja Cat.
She said: "It means something, even though, like, this isn't everything.
"But it's kind of important that I'm here. It kind of matters."
The chart-topping star previously insisted she's not motivated by accolades.
The 'Good Days' singer - whose real name is Solana Rowe - said: "I try not to care too much because I really had some deep disappointments when I would just be so invested. But I can't invest because none of it is real.
"Even if I win a bunch of Grammys, that s*** doesn't matter. It would be so cool. But also I would not be surprised at all if I didn't win any [more]. Because that's just how s*** goes."
And she previously vowed to not "waste energy" on her 2018 Grammys snub.