Green Day axe intimate London show due to illness
Green Day were forced to axe their intimate London gig just hours before they were due on stage due to illness.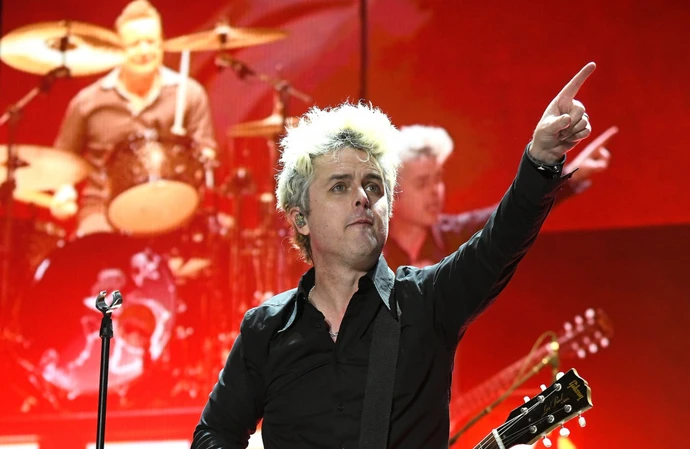 Green Day cancelled their intimate London gig just hours before they were due on stage.
The 'American Dream Is Killing Me' hitmakers only announced last weekend they would be playing the city's Electric Ballroom on Friday (10.11.23) but they were left "truly bummed" when they had to pull the plug on the show as a result of illness.
They wrote on X, formerly known as Twitter: "London, unfortunately tonight's show has been canceled due to an unexpected illness.
"We're truly bummed about this and apologize for any inconvenience caused."
And it seems the show is unlikely to be rescheduled as ticket holders were told they would receive a refund.
The post continued: "Ticket refunds will be processed automatically next week. We'll see you back again on The Saviors Tour if not sooner."
The evening before, the group - who have been playing a series of small shows in Europe to promote their recently-announced album 'Saviors' - had played a surprise set at The Marquis pub in Covent Garden, central London, which they live streamed on their Instagram.
The trio had teased the acoustic show on social media earlier in the day.
Drummer Tre Cool had said in a video message: "Right now, Green Day's in London, looking to have us some fun then. If I were the fans, I wouldn't make plans. Keep all your cellies plugged in."
The gig was billed in the venue as 'Busk Till Dawn' and saw Green Day perform 13 tracks, including 'Walking Contradiction' for the first time since 2001.
The 'Basket Case' rockers will release 'Saviors' in January and will go out on a huge stadium tour of Europe, the UK and US, in support of the record, as well as the 30th anniversary of their major-label debut 'Dookie' and the 20th anniversary of 'American Idiot'.