Giles Martin happy to 'rip off' dad George's production style for new Beatles track Now and Then
Giles Martin has opened up about producing the new Beatles single, 'Now and Then'.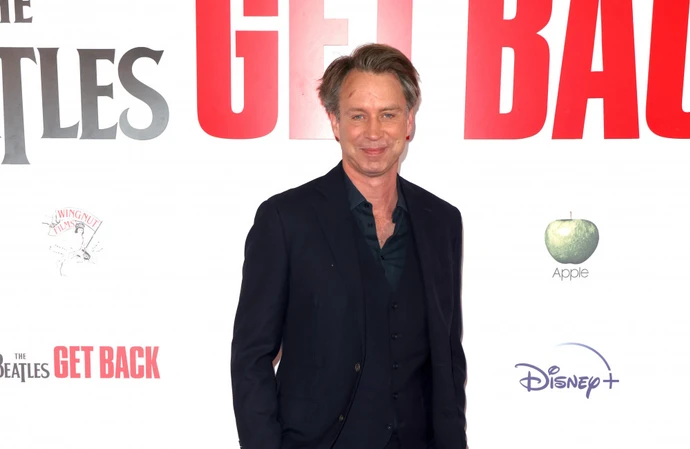 Giles Martin was happy to "rip off" his dad, the late George Martin, for the new Beatles song.
The producer was approached by surviving group member Sir Paul McCartney with a demo for 'Now And Then' and after discussing what they wanted to to with the track, they decided to go for a string arrangement of the sort his late dad, who was known as the Fifth Beatle because of his work producing the group's moving, was best known for.
Speaking about the track - which uses Artificial Intelligence technology to reunite surviving members Paul and Sir Ringo Starr with late bandmates John Lennon and George Harrison through old recordings - Giles told The Sun newspaper: "Paul played me what he'd started working on from the '94 demo plus the extras he'd already done — new bass, piano, the guitar solo. Then we discussed whether to do more things with it."
Giles brought in arranger Ben Foster to assist and they recorded musicians in Los Angeles, who believed they were working on a solo project for Paul.
Giles continued: "We started off with a 22-piece string section. But eventually I cut it down to eight for most of the song — a double string quartet of four violins, two violas and two cellos.
"I was thinking, 'What would dad have done?' And I know he would have said, 'You have to serve the song.'
"So yeah, if I wanted to rip off my dad, do it for 'Now And Then' by The Beatles."
The song also features "oohs" and "aahs" sampled from Beatles hits 'Eleanor Rigby', 'Because', and 'Here, There And Everywhere', but Giles revealed Paul took some persuading to have them added to the track.
He said: "Paul was reticent about that, understandably so, because he didn't want some gimmicky thing.
"But I just thought, 'The Beatles would do oohs here and I can't get The Beatles to do them because two of the oohs are no longer with us.'
"So I said to Paul, 'Let me just try it because I think it will sound right.' He liked the idea in the end — it works for the song."
The song is on course to give the group their 18th number one single and Giles believes although it has retained the band's classic sound, he thinks it is well suited to who they could have been today.
He said: "'Now And Then' does sound like a Beatles song but not one from back in the day.
"It's more how a Beatles song would sound now because they're older. We didn't try to hide that."