Rick Astley doesn't 'know what' he thinks about the jukebox musical featuring his songs
'Never Gonna Give You Up' crooner Rick Astley doesn't "know what" he thinks about 'I Should Be So Lucky', the Debbie Isitt-created jukebox musical using the tunes of the writing trio the Stock Aitken Waterman that is currently touring the UK.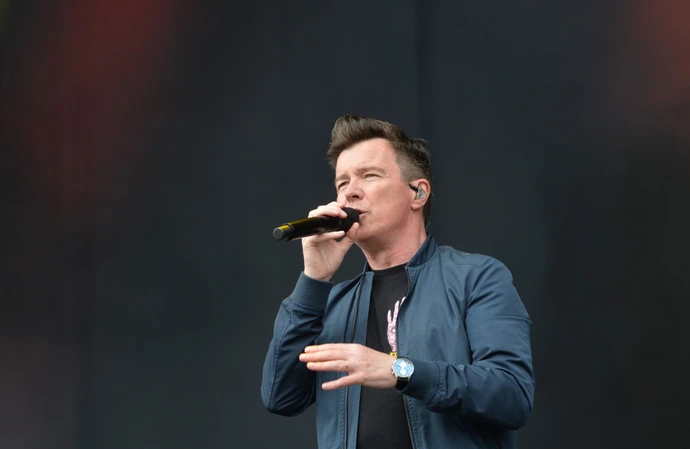 Rick Astley "doesn't know what" he thinks about Stock Aitken Waterman's new stage musical.
The 57-year-old singer shot to fame in the 1980s alongside a host of other stars like Kylie Minogue, Jason Donovan, and Sonia when they were all part of the production company headed up by Mike Stock, Matt Aitken, and Pete Waterman but admitted he isn't sure what to make of the new jukebox musical 'I Should Be So Lucky', which incorporates the songwriting trio's classics around the story of a wedding gone wrong.
He told the Daily Star newspaper's Wired Column: "I'm not involved, I don't feel a need to [be]. It'll be my songs, they wrote the monsters. I don't know what I think about. I'll have to see it."
The 'Together Forever' crooner went on to admit that his early songs really belong to the writing team as he assured fans he is still on good terms with them.
He said: " Pete [Waterman] isn't a stranger to me and I recently saw Mike [Stock] at Kylie's birthday - he's good fun.
"It's kind of like a long time ago, and we're in different universes now."
'I Should Be So Lucky' - which is currently touring the UK - is named after the 1987 song that kick-started Kylie Minogue's pop music career and features other classic tracks like Bananarama's 'Venus' and Mel and Kim's 'Respectable'.
Meanwhile, Rick is best known for his 1987 hit 'Never Gonna Give You Up' and the dance tune even inspired an internet phenomenon known as Rickrolling - which sees web users trick their friends into clicking on a seemingly unrelated link that redirects them to the music video - but he has learned to embrace the legacy of the viral track, especially after performing it at Glastonbury earlier this year.
Speaking on BBC North West Tonight in June, he said: "Without my old songs and without the Rickrolling thing with its own little universe, I wouldn't have got the invite to Glastonbury.
"It was really, really special [and] I defy anybody to be on the Pyramid stage and not feel the enormity of it."