The Killers announce new compilation LP Rebel Diamonds featuring brand new track
The Killers are releasing 'Rebel Diamonds', a retrospective of their more than 20-year career and a new song 'Spirit'.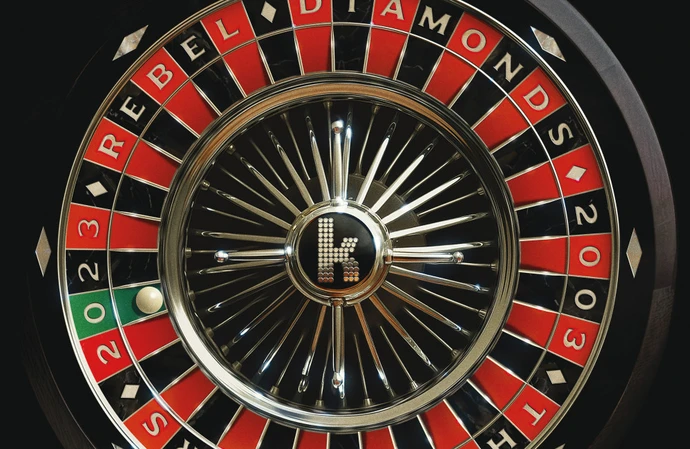 The Killers are releasing a compilation album.
The rock band - which currently consists of frontman Brandon Flowers, 42, guitarist Dave Keuning, 47, Ronnie Vannucci Jr, 47, and Mark Stoermer, 46 - will be releasing 'Rebel Diamonds' on 8 December, a 20-song list of their biggest hits from over the course of their 20-year career.
What's more, the 'Mr. Brightside' hitmakers have also recorded brand-new track 'Spirit' for the album.
In a promotional video, Brandon said: "See it's been said that what's remembered lives, and we've racked up stadiums full of memories the past twenty years, enough to fill lifetimes. Twenty songs for twenty years – 'Rebel Diamonds'."
The album is available for pre-order now, and doing so will give access to an "exclusive ticket pre-sale code" for their upcoming tour.
This Grammy-nominated group released their seventh album ''Pressure Machine' in 2021 but Brandon recently admitted that their planned follow-up record wasn't the kind of music they envisioned themselves making so he pulled the plug entirely.
Brandon told the Times newspaper: "Halfway through recording I realised, 'I can't do this. This isn't the kind of record… I think this will be the… I don't think you'll see us making this type of music any more."
"This is the crisis I'm in. The Killers are my identity and our songs fill the seats, but I'm more fulfilled making music like 'Pressure Machine'."
"I found a side of myself writing it that was strong. This was the guy I'd been looking for! I'm as proud of 'Hot Fuss' as you can be for something you did when you were 20, but I'm not 20. So I'm thinking about the next phase of my life."
'Rebel Diamonds' track list:
' Jenny Was a Friend of Mine'
'Mr. Brightside'
'All These Things That I've Done'
'Somebody Told Me'
'When You Were Young'
'Read My Mind'
'Human'
'Spaceman'
'A Dustland Fairytale'
'Runaways'
'Be Still'
'The Man'
'Caution'
'My Own Soul's Warning'
'Dying Breed'
'Pressure Machine'
'Quiet Town'
'boy'
'Your Side'
'Spirit'