Dire Straits reject 'huge amounts of money' to reunite
Dire Straits have turned down lots of money to reunite the 'Money For Nothing' band.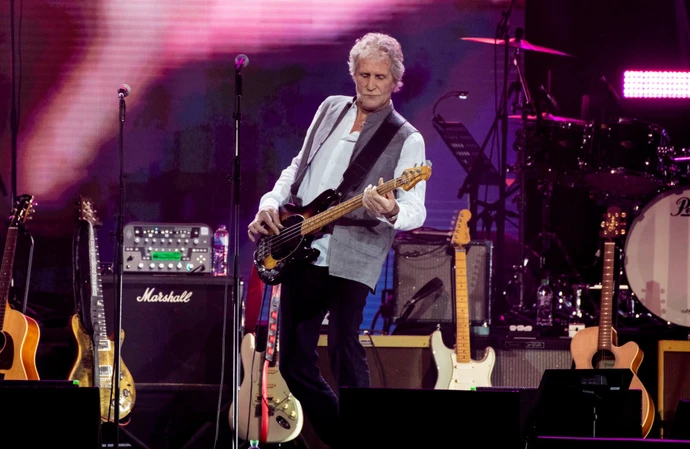 Dire Straits won't reunite - despite being offered "huge amounts of money" to get the band back together.
Bassist John Illsley, 74, has revealed the 'Sultans of Swing' hitmakers' manager, Paul Crockford, is always telling him about the large sums of money people are willing to pay to see the Grammy-winning rock band back on stage.
In an interview with The Telegraph, he said: "Every time we have lunch, [he] says to me, 'I wish people would stop offering me huge amounts of money to put [Dire Straits] back together.'"
The 'Money For Nothing' band - which was also comprised of brothers and guitarists Mark and David Knopfler and drummer Pick Withers - split for good in 1995, after six studio albums.
The Rock and Roll Hall of Famers - who formed in 1977 - had briefly parted ways in 1988, before reuniting in 1990.
However, John insists the group ended at the right time because it was getting in the way of their personal lives.
He added: "Most of our marriages were falling apart, we weren't seeing our children very much – it was all wrong. It's the usual things that can happen to people in bands."
In a 2008 interview with 'BBC News', John claimed Mark's successful solo career was in the way of a reunion.
He explained: "I think we've definitely got one more tour left in us, and probably another record too.
"[But] he's [Knopfler] doing different kinds of music now.
"He's doing incredibly well as a solo artist, so hats off to him. He's having a perfectly good time doing what he's doing."
He pursued a solo career after the band first dissolved in 1988.
The 74-year-old musician's last solo studio album was 2018's 'Down the Road Wherever'.