Megan Thee Stallion shows resilience on new single Cobra
Megan Thee Stallion stands tall on her raw new single, 'Cobra', on which she reflects on being "depressed" and hitting "rock bottom".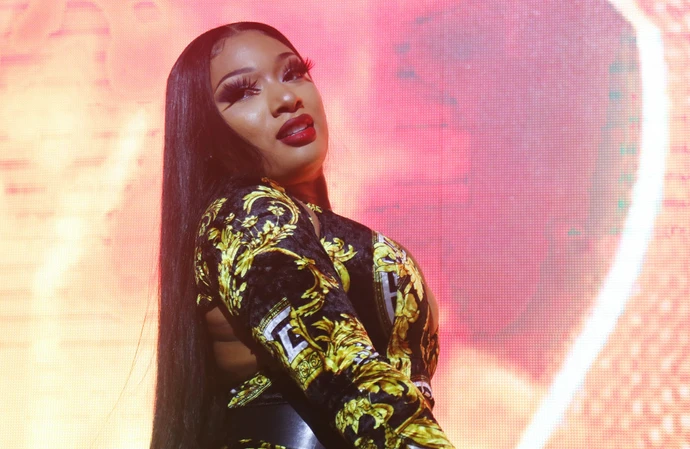 Megan Thee Stallion has released her self-funded single, 'Cobra'.
The rapper's new song reflects her "courage and self-reliance", much like the snake it shares a title with, after being shot in the foot by fellow rapper Tory Lanez and taking legal action against 1501 Certified Entertainment for allegedly trying to "interfere" with her control over her music and for allegedly trying to keep her locked into a contract.
On Instagram, Megan said: "Cobras exemplify courage and self-reliance.
"They stand tall and fierce in the face of challenges, teaching one to tap into their inner strength and rely on oneself to conquer their threats. Emulating the cobra helps one be more confident in the person they are within."
Megan previously channelled her trauma into 2022's 'Traumazine' record.
On 'Cobra', she raps about being "depressed" and hitting "rock bottom".
However, the lyrics also allude to someone regaining their strength and self-worth.
Megan says in the intro to the music video: "Just as a snake sheds its skin, we must shed our past over and over again."
'Cobra' is the debut track to drop on Megan's own Hot Girl Productions.
The 28-year-old star released her previous LPs, 2020's 'Good News' and 'Traumazine' on 300 Entertainment and 1501 Certified, but she no longer has a record deal so is putting out her next record independently.
Megan recently teased her next record will mark a new chapter.
She told Billboard: "It's definitely coming very soon. I'm really excited about this chapter of my life because I feel like I'm finally closing all the old chapters, and now I'm starting with a blank slate. Very fresh, very new. I think Thee Hotties are gonna be so excited. I'm trying different things. I got a lot of things that I produced with Ju and with some new producers."