'They want to keep you like an idiot': Suggs feels the music industry 'manipulates' working-class performers
Madness frontman Suggs thinks that the "pop star business" tries to "manipulate" those from working-class backgrounds.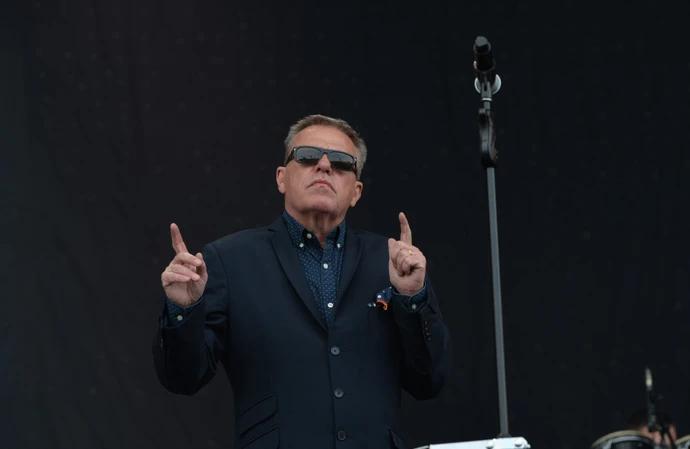 Suggs has bemoaned the way the "pop star business" treats people from working-class backgrounds.
The Madness frontman - whose real name is Graham McPherson - feels that the music industry tries to "manipulate" those from humble beginnings and has smartened up to it during his decades in the spotlight.
Suggs told The Daily Telegraph newspaper: "I was very aware that I'd come from a very disparate background. I thought if I'm going to have kids, I'm going to make sure they're not going to go through what I went through. You don't know what's going to happen. You can't decide you're going to have a happy family, but I was certainly aware that I was hoping – well, primarily, not to abandon them. To look after them. And that's what I've tried to do.
"The pop star business is such a ridiculous carry on, so it has been great to temper it with normality. Charlie Higson says the problem with being a pop star is you are perpetually 18. They want to keep you like an idiot so they can manipulate you. But you can get used to it."
Suggs explained that he and other members of Madness disagreed on a number of issues during the coronavirus pandemic.
The 62-year-old star said: "My band was like a microcosm of society. Everything got so polarised. We were disagreeing on everything – on vaccination, on lockdown – to the point where I wondered if we would actually get back together. When you can't speak face to face, everything is exaggerated. There were bits where I was infuriated by the rest of them. Arguing over email is exhausting."
The 'Our House' hitmaker confessed that he often disagrees with the rest of the ska band - which also consists of Chris Foreman, Mike Barson, Lee Thompson, Dan Woodgate and Mark Bedford - but explained that they always channel their feelings into material that reflects their "moral compass".
Suggs said: "I didn't want Brexit, I was pro-vaccination and I followed all the rules of the lockdown, then Boris (Johnson) came and pulled the rug from under my feet. I totally disagreed with some of the band's opinions, but everyone wrote about their own feelings at that particular time.
"Ultimately we're not political as an outlet, we're a pop band, but we've always had a hidden and darker meaning. Unconsciously, we've always had a kind of moral compass."