Eric Cantona career change inspired by Vincent Van Gogh
Manchester United icon Eric Cantona took inspiration from Vincent Van Gogh for his new music career.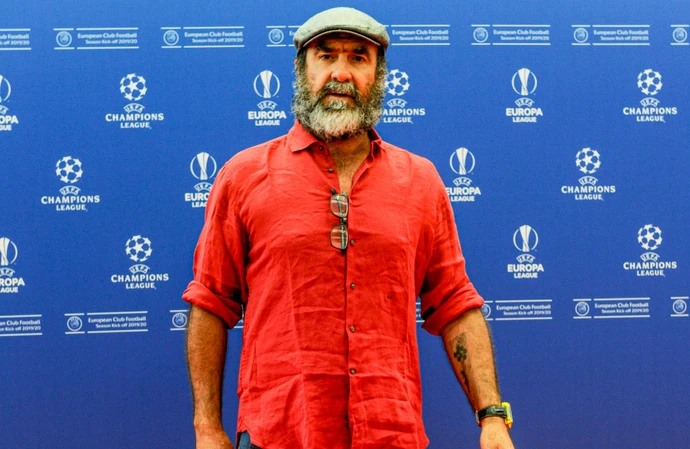 Eric Cantona took inspiration from Vincent Van Gogh for his new music career.
The Manchester United legend - who has swapped scoring goals for belting out songs on stage - has just finished a UK tour following the release of his debut EP 'I'll Make My Own Heaven' and his career change is influenced by iconic artists across all mediums.
He told the Sodarjerker podcast: "I learned the life of Van Gogh. All the people that we think are crazy... Society killed him becuase he was in another world.
"We have to be brave or crazy enough for a footballer to become an actor or an actor to become a singer.
"I play in this big circus which is this wonderful world. They play with us so we have to play with them."
The retired footballer insisted there are parallels between his time in the sport and his unexpected career twists and turns.
He added: "I always performed and always played. I play football, I play as an actor, now I play with music and words.
"I'm a kid - I just want to play in front of people, to feel this adrenaline. This is my job."
Getting that connection from a live crowd is a huge motivation when it comes to his move into music.
He explained: "At the beginning I did it because I wanted to be on stage in front of people, that is what I really like.
"[In] lockdown we have seen football without fans. Everyone hated it. The fans are the most important part to take me even higher."
Meanwhile, his own father - who is a "very good painter" - helped push him in an artistic direction, and his interest in music came in his teenage years when he first heard The Doors.
He said: "My father is a pinter, 82 years old. He doesn't sell because he doesn't want to, but he's a very good painter.
"My mother doesn't paint or make music but she is [an] artist - she spoke to animals and flowers every day.
"My father always gives us this sense of observation of the world: 'Ah look at this light, look at this colour.' "