Jungkook drops David Guetta and MK remixes of Seven and 3D
Jungkook has dropped a pair of remixes by David Guetta and MK.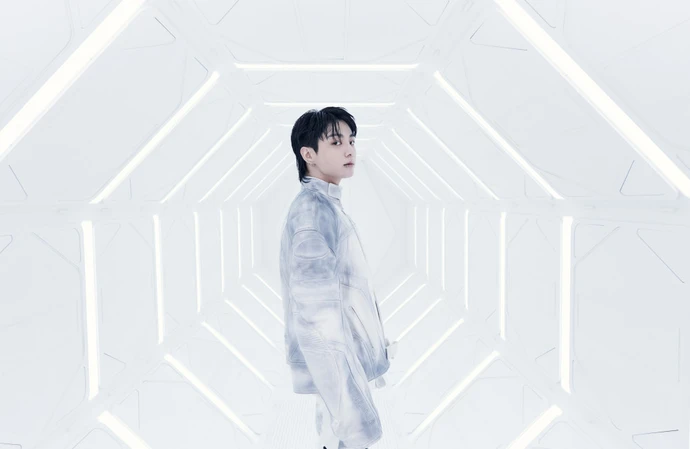 BTS star Jungkook has released a David Guetta remix of his huge solo hit 'Seven' featuring Latto.
The French superstar DJ has added a banging drop to the bass-heavy remix.
In a double treat for fans, DJ and producer MK (Marc Kinchen) has worked his magic on '3D (feat. Jack Harlow)', with his house version of the popular tune.
Both remixes are out now.
Meanwhile, it was recently revealed that Ed Sheeran and Shawn Mendes have contributed to Jungkook's debut solo album.
The BTS star unveiled the tracklisting for 'Golden' and the 'Bad Habits' hitmaker is listed as a songwriter on the tune 'Yes or No', while Canadian heartthrob Shawn worked on 'Hate You'.
As for the features, DJ Snake is on 'Please Don't Change' and Major Lazer appear on 'Closer to You'.
As well as 'Seven' featuring Latto (the clean and explicit version) and '3D' featuring Jack Harlow, the other tracks include 'Somebody', 'Shot Glass of Tears' and 'Too Sad to Dance'.
The 26-year-old star had a huge hand in producing the record.
Big Hit Music said: "As the new album 'Golden' is based on Jungkook's 'golden moment', Jungkook put his heart and soul into the production, including personally selecting all the songs to be included in the new album."
Meanwhile, Jungkook has announced the 'Golden Live On Stage' event on November 20 at Jangchung Arena in Seoul in support of the album with fans able to tune in globally via livestream.
Although Jungkook has performed solo before – such as at the Global Citizen Festival in New York – 'Golden Live On Stage' will mark his first full-length solo show.