Madness drop new song about band member's home getting burgled
'Baby Burglar' is about saxophonist Lee Thompson being reminded of his crooked youth when his house was burgled.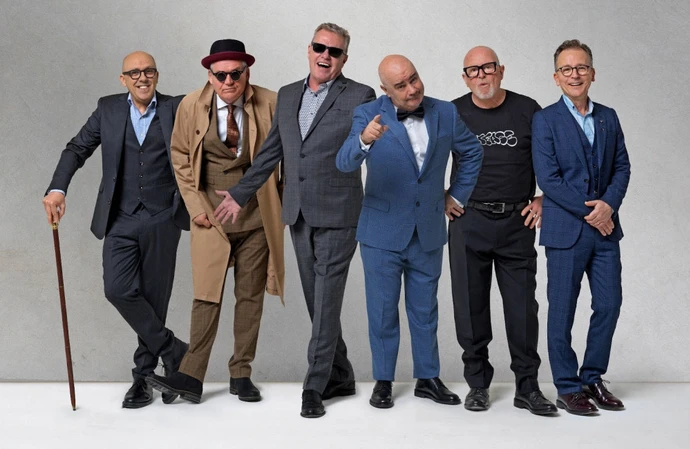 Madness member Lee Thompson's real-life home burglary has inspired the Ska legends' latest tune, 'Baby Burglar'.
The 'Our House' group's longtime saxophonist, 66, admits he's "more sympathetic" towards the robbers as he and his bandmates also went through their own "youthful straying from the straight and narrow".
Madness said of the song: "The story behind Baby Burglar is actually quite a funny one…it's about Lee finding a midnight meddler loose in his house and how it reminded him of his younger self and all the shenanigans we used to get up to when we were whippersnappers. Not long now until you can hear the whole of our new album Theatre of the Absurd presents C'est La Vie."
'Theatre Of the Absurd Presents C'est La Vie' is their first new studio album in seven years.
The new collection was recorded in an industrial unit in Cricklewood, London, after a "disparate couple of years which saw the band at their most polarised and fragmented."
BAFTA-winning superfan, Martin Freeman, 52, plays a central role in telling the story of the record as he recorded the prologue running throughout.
The 'Hobbit' star became friends with Suggs and co after standing in a meet and greet queue for the 'It Must Be Love' band and being fast-tracked to meet them by Madness' manager.
The record also marks the first time the group has self-produced a record with assistance from engineer and mixer Matt Galsbey.
The 'Baggy Trousers' band's last record was 2016's 'Can't Touch Us Now', however, they released the soundtrack LP 'The Get Up!' last year.
'Theatre Of the Absurd Presents C'est La Vie' is released on November 17, and the band will also embark on the 'C'est La Vie' 2023 UK tour the same month.
The album is available on double vinyl and CD with a limited crystal clear vinyl sold through HMV and indie stores.
Head to www.madness.co.uk for the full tour dates.