And Venus was her name! Zara Larsson reveals new album and 2024 tour
Zara Larsson is set to release a new album called 'Venus' and embark on a UK and European tour next year.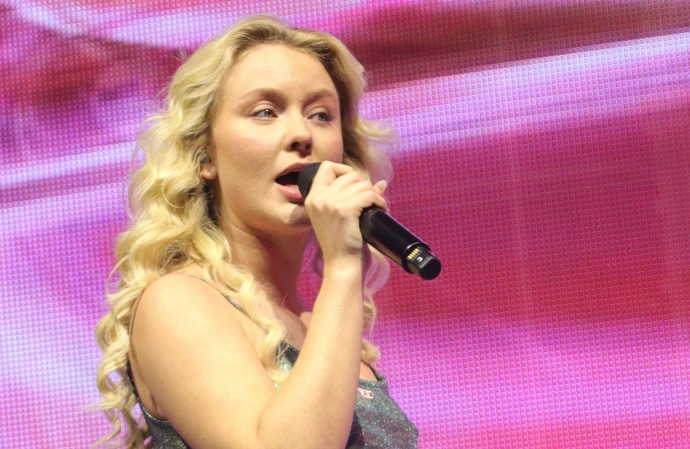 Zara Larsson has announced her new album, 'Venus', and an accompanying tour.
The Swedish pop star will drop her follow-up to 2021's 'Poster Girl' on February 9, 2024, via her own label Sommer House and Black Butter/Sony.
It's been hailed a "pop album fit for a goddess", which sees the singer "looking back on where she's come from."
A full tracklisting is yet to be unveiled.
However, it will feature the previously released singles, 'Can't Tame Her', 'End of Time', and 'On My Love' with DJ David Guetta.
The 'Ain't My Fault' hitmaker will kick off 'The Venus Tour' in Manchester on February 16, 2024, before heading to Glasgow, Birmingham, and London,
Zara will then head to Paris on February 24, and play several dates in Europe, before wrapping the jaunt in Dublin on June 21.
Meanwhile, Zara revealed she was having lessons to become a qualified helicopter pilot.
The 'Symphony' hitmaker revealed in March o the 'Zach Sang Show', she said: "It's a fun challenge. Maybe I'll end up not using it, but I can tell myself, 'I did that'. And if there's an emergency, you know who to call.
"I think it's making up for not graduating high school or something. If you go to the studio and you put down 100 hours you might write a good song. If you put down 100 hours in the air you are getting a certificate.
"It's very absolute and very much about your own discipline and how you want the outcome to be. It's fun and something completely different from the music. It's so not creative in any way."
The 25-year-old star enjoys being in the cockpit because she must be fully focused on flying and it is a hobby that doesn't allow for distractions.
She added: "There's so much you need to do. If you fly an aeroplane, once you're up in the air you don't need to do too much.
"When you're flying a helicopter, you have the pedals, you hold one thing with this hand and one thing with this hand. You can't let go of anything.
"It's my dream because I can't be like, 'Let me just check my phone'. I struggle with that even when I drive. I think it's good for my brain to be constantly stimulated."
And if that wasn't enough, Zara is making her acting debut in Netflix's upcoming movie 'A Part Of You' in 2024.
Fans who pre-order any format of 'Venues' before October 31 at 3pm BST can gain pre-sale access for the 2024 UK tour.
'The Venus Tour' dates:
16.02.24, Manchester, Manchester Academy
17.02.24, Glasgow, O2 Academy
18.02.24, Birmingham, O2 Academy
21.02.24, London, Roundhouse
24.02.24, Paris, Le Trianon
25.02.24, Brussels, Ancienne Belgique
26.02.24, Amsterdam, AFAS Live
28.02.24, Berlin, Verti Music Hall
01.03.24, Cologne, Palladium
02.03.24, Milan, Fabrique
04.03.24, Zurich, Komplex 457
06.03.24, Prague, Forum
07.03.24, Warsaw, Towar
08.03.23, Vienna, Gasometer
16.03.24, Reykjavik, Laugardalshollin
21.06.24, Dublin, Fairview Park