Cher doesn't like her 'weird' voice
Pop veteran Cher has admitted she doesn't like her singing voice because she thinks she doesn't sound like either a man or a woman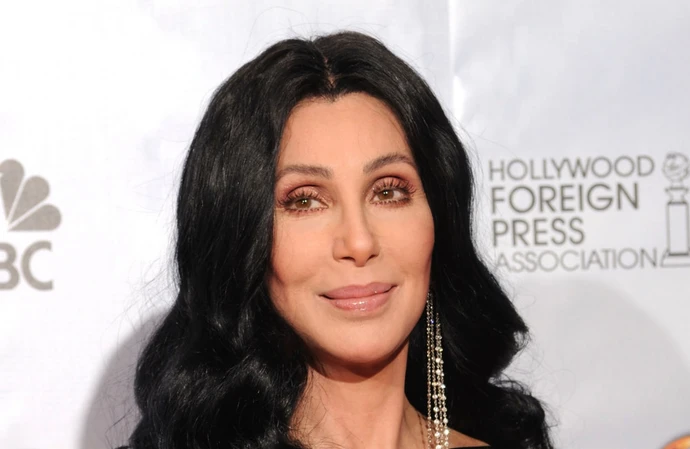 Cher doesn't like her "weird" singing voice because she sounds "somewhere in-between" a man and a woman.
The 77-year-old pop veteran has spent most of her life working in the music industry and carved out a hugely successful career for herself - but she's adamant she's not a fan of her distinctive vocals despite selling more than 100 million records over the years.
She told Paper magazine: "[My voice is] weird. It doesn't sound like a man, it doesn't sound like a woman. I'm somewhere more in-between. I have this strange style. I do what you do when you can't hold a note: I don't pronounce my Rs. I guess some consonants are hard to sing, so I just gotta leave them open."
She added: "I never liked it very much. I mean, people seem to like it and I'm happy as a clam, but I wouldn't have picked it. I liked it on my mother and it's definitely my mom's voice. My mom's is softer, mine is edgier - different, but the same, but I don't think I would have picked it."
Cher also went on to talk about the changes to her voice made on her hit song 'Believe' revealing she walked out of the studio after her producer told her to "sing it better".
She explained: "He kept saying, 'Cher you gotta sing it better,' and he said it so many times that I just said, 'If you want it better, get someone else,' and I walked out."
The singer added: "I asked him about using a vocoder and he went, 'It won't work, but I got this pitch machine and I've been playing around with it. If I have a couple more hours, I can make it work'. ... Then he played 'Believe' and I was mesmerised, and it really picked up the verses, because I could never make the verses really work. And all of a sudden, they were so amazing, they just pulled you in. Also, it didn't sound like me, so I was really excited."