Has Emily Eavis just hinted Madonna is heading to Glastonbury next summer?
Madonna is the bookies' favourite to top the bill at the world-famous music extravaganza.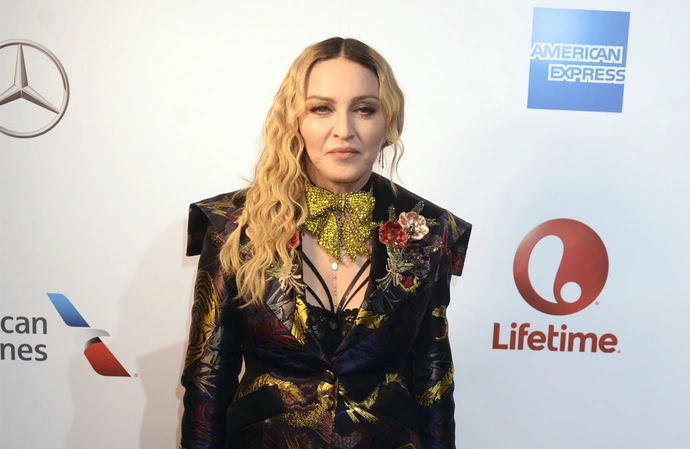 Glastonbury co-organiser Emily Eavis has hinted Madonna could be headlining the world-famous music festival in 2024.
The iconic music event's artist booker has confirmed they've saved a slot for a "really big American artist" to top the bill on the Pyramid Stage at Worthy Farm next summer and it appears she's referring to The Queen of Pop.
Speaking to Annie Mac and Nick Grimshaw on their podcast 'Sidetracked with Annie and Nick', she shared: "I thought it was kind of taking shape, and then last week I just got a call, and this is what happens if you wait a little longer, because quite often we'll be booked up from July. But this year we're holding out for a little bit longer.
"And then last week I got a call from [a representative of] a really big American artist saying, 'This person's around next year', and I was like, 'Oh my God, this is incredible. Thank God we held the slot.'"
She added of the tricky process: "They'll say, 'Hi I've got such and such around next summer, are you interested?' And it's like, 'Yeah.'"
The fact that Emily said the artist's representative got in touch last week coincides with Emily going to see Madonna at The O2 in London.
She said: "It was incredible. I just was blown away by it to be honest.
"I walked away and I was like, 'I've got to post about this'. I've posted about going to lots of gigs before, but I didn't expect it to be quite such big news.
"Everybody knows that I've always wanted Madonna to play Glastonbury.
"It's not a big news story."
Emily also confirmed that they've nailed down this year's Sunday afternoon Legends slot performer and that it's a female star.