Niall Horan recruits John Legend and Lizzy McAlpine for The Show: The Encore
Niall Horan duets with John Legend and Lizzy McAlpine on new versions of 'The Show' and 'You Could Start a Cult'.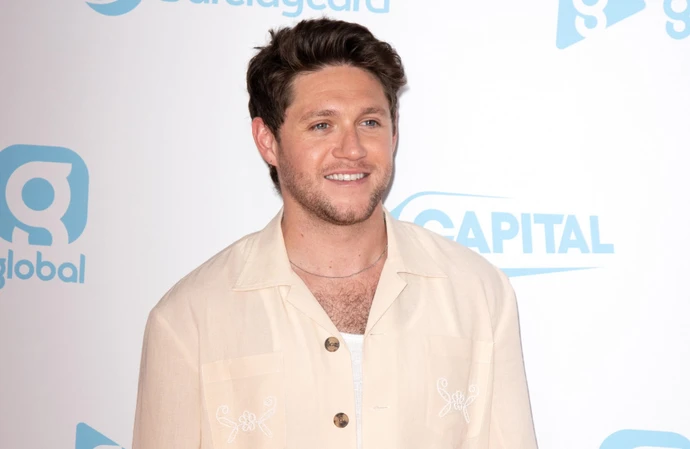 Niall Horan has announced 'The Show: The Encore' album - featuring John Legend and Lizzy McAlpine.
The former One Direction star is set to drop a deluxe edition of his third studio album, 'The Show', and has teamed up with the 'All of Me' hitmaker on a new version of the album's title track.
After performing a cover of Lizzy's 'Ceilings' for BBC Radio 1 Live Lounge, he has also teamed up with the pop singer on a new duet of 'You Could Start a Cult', which is out on Friday (27.10.23).
He said: "I've been a huge fan of hers for a while now and am so grateful she was able to hop on the song and write a special new verse."
The record - which is out digitally on November 5 with the vinyl and CD version available from April 5, 2024 - also features his cover of Tears For Fears' 'Everybody Wants To Rule The World', which has become a live favourite of his fans.
It also features performances from Electric Picnic festival, Spotify Studios, and an alternative rendition of 'Meltdown' and 'On A Night Like Tonight' from his Vevo Extended Play session.
Nial previously shared how his girlfriend inspired some of the "happier" tracks on 'The Show'.
The 30-year-old singer/songwriter's 2023 LP features songs inspired by his love Amelia Woolley and Niall revealed it felt good to pen love songs that were not about heartbreak.
He told ET Canada: "Yeah, 100 per cent. I'm in a relationship, so I think that comes with [it].
"Usually it's the love songs are heartbreak songs, so it's nice to be able to write better, you know, more happier stuff."
However, Niall admitted that Amelia was "taken aback" to have some songs written about her.
He said: "I think she's just like, what? Really? She's like, taken aback, I suppose."
'The Show: The Encore' tracklisting:
1. 'Heaven'
2. 'If You Leave Me'
3. 'Meltdown'
4. 'Never Grow Up'
5. 'The Show'
6. 'You Could Start a Cult'
7. 'Save My Life'
8. 'On a Night Like Tonight'
9. 'Science'
10. 'Must Be Love'
11. 'You Could Start a Cult (with Lizzy McAlpine)'
12. 'The Show (with John Legend)'
13. 'Heaven (Live from Electric Picnic)'
14. 'If You Leave Me / Everybody Wants to Rule the World (Live from Electric Picnic)'
15. 'Meltdown (Vevo Extended Play)'