NSYNC's Lance Bass hints more new music is to come from
Lance Bass has confirmed NSYNC are not done yet.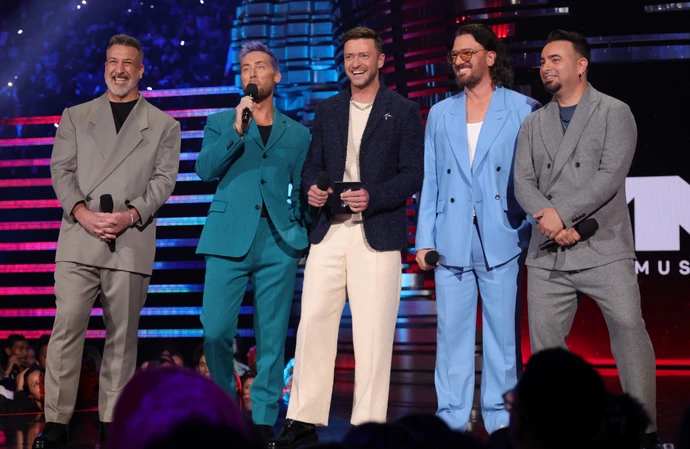 NSYNC's Lance Bass has teased more music from the 90s boy band.
The 'This I Promise You' group - also comprising Justin Timberlake, JC Chasez, Joey Fatone and Chris Kirkpatrick - just made a comeback with their first song in 20 years, 'Better Place', for the DreamWorks Animation film 'Trolls Band Together'.
It came after they reunited on stage at the 2023 MTV Video Music Awards (VMAs) at the Prudential Center in Newark, New Jersey last month.
And it looks like they are just getting started.
Speaking on his 'Frosted Tips' podcast, Lance teased: "I had no idea that as NSYNC we would be doing anything at all anymore.
"It's such a gift that my kids are going to be able to see us do music and that kind of stuff."
Lance recently insisted he had "no idea" the band's fans would "go this nuts" for their comeback.
He told 'Entertainment Tonight': "It is beautiful, you know?
"To be this age and the fans are still this excited, it is a dream come true.
"I had no idea the fandom would go this nuts.
"It was pretty emotional, the first time we all got in the studio together.
"Back in March, we decided to, you know, get back together and have some fun and it was like no [time] had passed.
"But there was there was a lot of tears. It was just tears of joy. And it was just a beautiful moment.
"Like, time does so much and for us to finally be together, it just feels right."
NSYNC appeared together at the VMAs 10 years after their final public performance at the awards show, when they took to the stage to present the Best Pop award to Taylor Swift.
Speaking about the reaction to NSYNC's reunion that night, Lance joked: "I blame Taylor Swift. I think she sicced the Swifties on us and I think the Swifties and the NSYNCers just kind of created this tsunami.
"And I think it's been so fun!"
Fans have been calling for NSYNC to go on tour following their reunion, but Lance insisted the group "don't have solid plans" just yet.
He added: "I've been telling the fans, like, we don't have solid plans right now. Because, you know, we're waiting for the strike to end we've got things to do. "But [the fans are] definitely shaping our future."