Massive Attack's guitarist Angelo Bruschini dies after lung cancer battle
Massive Attack have remembered their late guitarist for his "singularly brilliant and eccentric talent".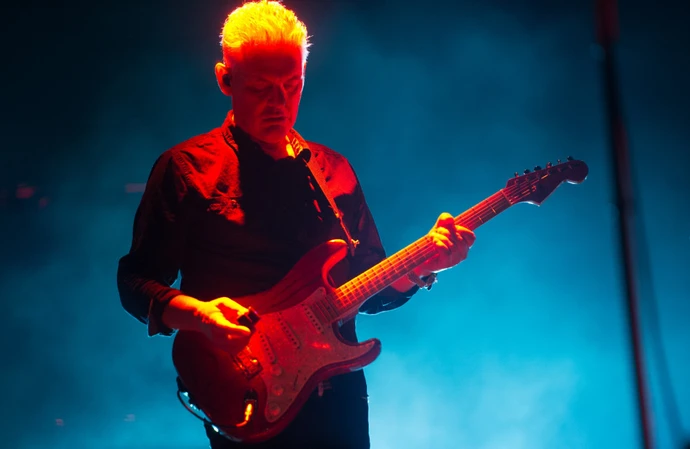 Massive Attack's Angelo Bruschini has died.
The guitarist - who also played with The Numbers, Rimshots and The Blue Aeroplanes – had been battling lung cancer.
Sharing the tragic news in a social media statement on Tuesday (24.10.23), the band wrote in a touching tribute: "A singularly brilliant and eccentric talent. Impossible to quantify your contribution to the Massive Attack canon.
"How lucky we were to share such a life together."
The musician was known for his unique style of guitar playing for the trip-hop collective - which comprises Robert '3D' Del Naja, Adrian 'Tricky' Thaws and Grant 'Daddy G' Marshall - notably on their seminal 1998 LP 'Mezzanine', which featured the Top 10 single 'Teardrop'.
The Blue Aeroplanes also posted on their Facebook page: "We are devastated to announce the passing of our brother Angelo Bruschini.
"Our thoughts are with his family at this difficult time. Rest In Peace Ange x."
Angelo - who joined Massive Attack in 1995 as touring member and also contributed to their 2003 record '100th Window' alongside the recently departed Sinead O'Connor - revealed in July that he was diagnosed with the deadly disease and suggested he would write a book about his amazing life.
He wrote at the time: "Twice now I have been told 'Good luck' by specialists at the hospital over lung cancer, I think I'm f*****. Had a great life, seen the world many many times, met lots of wonderful people, but the door is closing, think I will write a book."
The Bristol-born star is also known for producing alt-rockers Strangelove's 1997 self-titled album.
An official cause of death is not known at the time of writing.