Duran Duran and Maneskin's Victoria De Angelis release Psycho Killer cover
Duran Duran and Victoria De Angelis have shared their hotly-anticipated cover of Talking Heads' hit 'Psycho Killer'.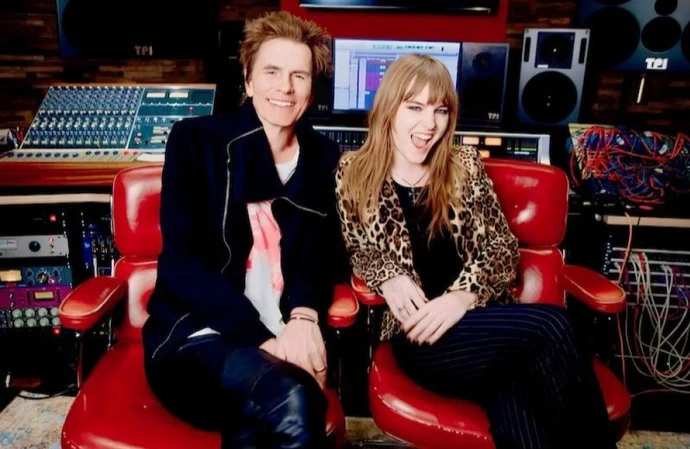 Duran Duran's John Taylor and Maneskin's Victoria De Angelis have a "bass-off" on their cover of 'Psycho Killer'.
The 'Girls on Film' group got the 'Supermodel' rocker to feature on the cover of the Talking Heads classic after she and fellow bassist John bonded over their idol Tina Weymouth, the bass player of the new wave group.
Speaking about working with Duran Duran, Victoria said: "It's such a wild honour to get asked by John Taylor and the guys to play on their album. I met John at a party, and we immediately bonded talking about music and bass. I told him Tina Weymouth was my absolute pinnacle of cool, attitude and incredible musicianship all rolled into one, and he told me he also started playing bass inspired by her and she was one of his music idols.
"I then got a call from John months later saying he was working on a cover of Psycho Killer, and he wanted to ask me first about playing on it. It was insane being asked by one of the greatest bass players ever to play one of my favourite songs with Duran Duran. Absolutely insane. I'm so grateful and honoured, it was so much fun recording together with John and he was so sweet to me and encouraged me to express myself and play it my own way. I'll always remember that day."
John said of Victoria: "She's probably the most important electric bassist out there right now. I met a couple of the guys from Maneskin at a party and they said, 'You've got to meet our bass player.' She's such a dynamo! I was like, 'What inspired you?' and Vic said, 'Tina Weymouth.'
"So when Psycho Killer made the cut for the album, I thought, 'I'm gonna ask her if she'd like to have a bass-off!'
The song is part of Simon Le Bon and co's upcoming Halloween album, 'Danse Macabre', which is out on Friday (27.10.23).
The 'Wild Boys' hitmakers have also put their spin on Billie Eilish's 'Bury A Friend', The Rolling Stones' 'Paint It Black', 'Spellbound' by Siouxsie and the Banshees, and many more.
It also features new versions of 'Nightboat' and 'Secret Oktober 31st'.
Duran Duran and Victoria's cover of 'Psycho Killer' is out now.