Dave Grohl makes surprise appearance with The Breeders
Foo Fighters frontman Dave Grohl made a surprise appearance with The Breeders at a festival in Austin, Texas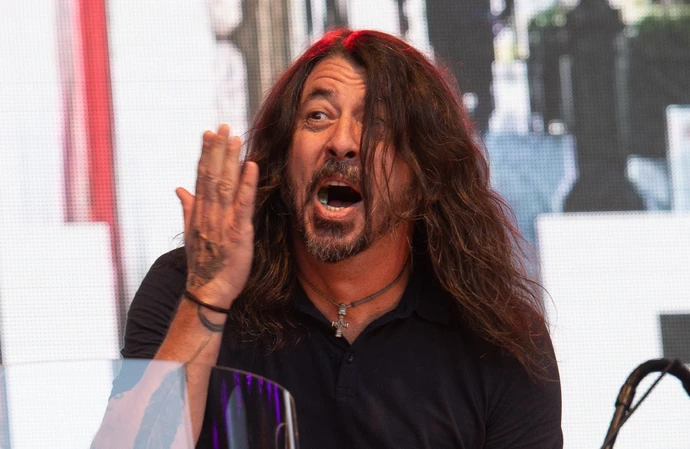 Dave Grohl made a surprise appearance with The Breeders at a festival in Austin, Texas.
The Foo Fighters frontman joined Kim Deal's band during their set at the Austin City Limits festival in the city on October 13 to perform Pixies hit 'Gigantic' after his band headlined the event across two weekends.
Introducing Dave to the stage, Kim joked: "We've been touring with him ... We've had a good show so far Dave OK."
Dave previously played with The Breeders when they opened for the Foo Fighters on tour last year while he also performed with them at the 2022 Vets Aid gig in Columbus, Ohio last November.
The news comes after Dave opened up about his early days in Nirvana - revealing he was living in "squalor" before finding success.
The 54-year-old musician joined the band as their drummer when they were working on the follow-up to their 1989 debut album 'Bleach' and he shared a small apartment with frontman Kurt Cobain which was littered with rubbish and cigarette ends.
However, that all changed when they released 'Nevermind' in 1991 which propelled them to fame. During an appearance on the 'Conan O'Brien Needs a Friend' podcast, Dave said: "We were kids and so when you talk about the amount of time that's gone by, to me it's not even so much about the years. It's about the experiences that just kind of led, one after another, going from three kids that were basically living or touring out of a van to then becoming a huge band ... "Before we made the record 'Nevermind', we were pretty much living in squalor. I was living with Kurt in this tiny little apartment and there were just corn dog sticks and cigarettes all over the place. It was f****** disgusting. I would have done anything to have my own apartment and to be able to do that through making music." He added of how the record changed their lives: "By 1992/1993 we were living in a different world than we were just 16 months before."