'Man, I hope so': Guns N' Roses bassist Duff McKagan reveals whether rock will live forever
Duff McKagan hopes rising rock bands are capturing younger audiences' attention so rock music can live on.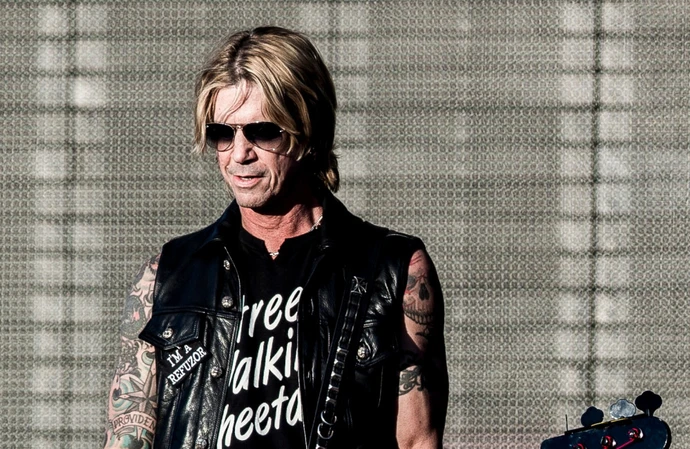 Guns N' Roses bassist Duff McKagan hopes rock will live forever but admits a lot of young music fans are attending their shows.
The 59-year-old rocker hopes the fact that their shows are attended by teens isn't a sign that they are not attending new rock artists' concerts.
Asked if the genre has a future, he told Classic Rock magazine: "Man, I hope so.
"I see these young people coming out to Guns show, and I'm, like, 'Man, it's cool you're coming to see us, but there should be a band that's 21 or 22 that you're f****** losing your s*** to.' I don't know if it'll be the same, but I f****** hope so."
Meanwhile, Duff hailed his idol and collaborator Iggy Pop as his "deity" and admitted it's weird being friends and working with his childhood hero.
He shared: "To me, there's Prince and there's Lemmy and there's Iggy.
"And Iggy is a deity to me – it's hard for me to have a regular relationship with him, because he's been a hero of mine since I was 12 or 13 years old and I discovered The Stooges.
"Back when I played on a record with him in the early 1990s, I was drinking. I was a little bit more, 'Yeah, man, f*** yeah!' But doing that last record with him now, and playing those shows with him [in April 2023], he's such a hard worker. He's kind of like James Brown in how he runs a band."
As well as praising the way he leads a band, Duff says Iggy, 76, was a huge hit with his daughters Grace Elizabeth and Mae Marie.
He continued: "He had a band, which was me and [Red Hot Chili peppers drummer] Chad Smith and Jamie [Hince, guitarist] from The Kills and [guitarist/producer] Andrew Watt. We're professionals, y'know. But he'll call Chad "drummer". He has notes on every song and he'll go, 'OK guys, gather round. Drummer! Can you hit that on the upbeat?'
"He did ask one of the other guys if he smoked. 'Maybe you should have a cigarette on that song.' I was thinking, 'I really hope I don't get asked to smoke a cigarette on that song.
"But he really is very good at running a band, and he's very appreciative of musicians. And my two daughters both f****** love him. They came to one of the shows, and I see him over in the corner enraptured in a conversation with them, just going for it. He's an all-round nice guy."