Tom Odell pulls apart his appearance on honest new song Black Friday
Tom Odell has released the raw new song 'Black Friday' about his insecurities.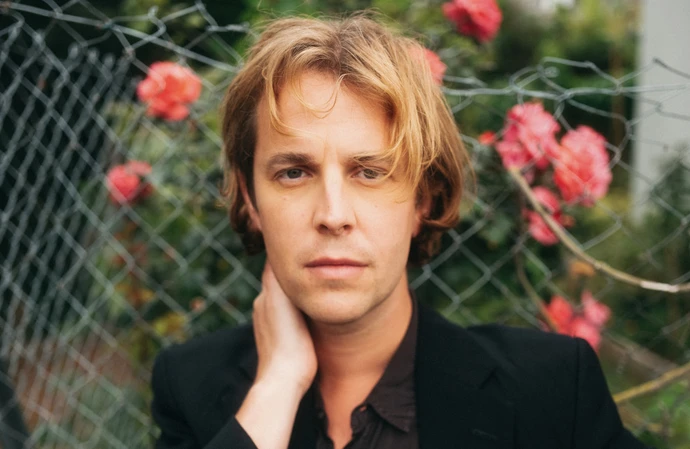 Tom Odell is back with the new acoustic ballad 'Black Friday'.
The 'Another Love' hitmaker is self-deprecating on the honest track, in which he compares his looks to a lover's friends.
He sings: "It's all in my head, it's all in my mind, I'm so selfish, you're so kind…. I look in the mirror what is happening to me. I want a better body. I want better skin. I want to be perfect like all your other friends."
On how the song came about, Tom, 32, said: "I wrote this song on my birthday last year, which happened to be the day before 'Black Friday.' The song is inspired by my admiration and love for the people in my life, but also my proclivity to be unkind to myself. It's a love song, I think, and I'm very proud of it, and I hope people like it."
The relatable track has proved popular on TikTok with more than 85 million views with fans taking the lyrics and applying it to themselves to create their own clips.
The accompanying music video will drop at 3pm BST on Tom's official YouTube channel.
Tom independently released his LP 'Best Day of My Life' last year, and upon its release admitted success for him is having special encounters with his fans, not selling out arenas and hitting streaming numbers.
He told Britain's Metro newspaper's Guilty Pleasures column: "You spend enough time round those sorts of people, and it begins to distort the reasons you got into it in the first place. Actually, I think what's common among all artists is, often, we have quite humble ambitions. For me, success is, I felt more of it in the last couple of years than I ever have before.
"It's the moments on stage when people sing your lyrics back to you, it may just be one person you see in the crowd. It draws this connection between a stranger and in the most magical way. That makes it so worthwhile.
"All of the stats and size of venues, all of that … has gone up and down. I can compare myself to someone and feel totally unsuccessful and a failure, and what's absurd is, someone can equally do the same thing to me. It's a pointless task."