Former flames Drake and SZA hook up on new song
Drake and SZA have a song together on the former's new record 'For All The Dogs'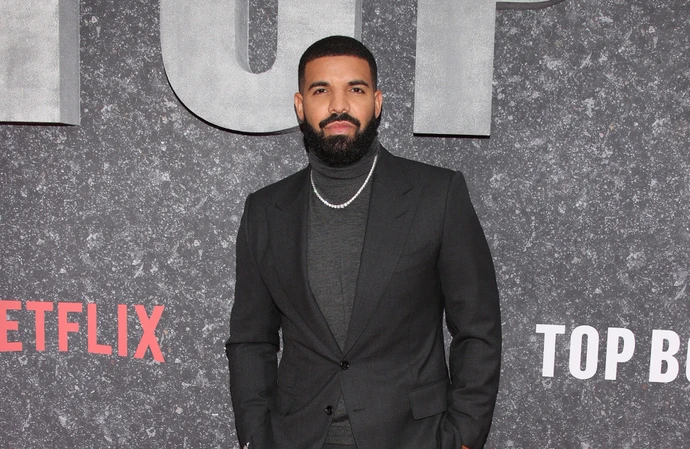 Exes Drake and SZA have hooked up on a new track on the former's hotly anticipated LP 'For All The Dogs'.
The pair both shared what appears to be the artwork for the currently untitled song on Instagram - a picture of Hollywood star Halle Berry covered in green slime at the Nickelodeon Kids Choice Awards.
It comes with a Parental Advisory warning.
SZA is tagged in Drake's post which simply has the embarrassed face emoji and a green love heart.
The 'Kill Bill' hitmaker also shared the same artwork to her profile and tagged her ex-lover.
The single is expected to arrive on Friday (15.09.23).
'For All The Dogs' is released on September 22, it will also feature collaborations with Nicki Minaj and Bad Bunny.
The lead single 'Search and Rescue' arrived back in April.
SZA previously gushed that she thinks "highly" of the 'Rich Flex' rapper.
Back in 2020, the 'I Hate U' singer corrected Drake on the year they dated after he rapped they had a romance in 2008.
The 'God's Plan' hitmaker claimed on his track, 'Mr. Right Now', which features 21 Savage and Metro Boomin, the pair dated in 2008.
He spit: "Yeah, said she wanna f*** to some SZA, wait. 'Cause I used to date SZA back in '08."
However, if it was 2008, that would have meant SZA would have been just 17 and Drake around 21.
And the 'Good Days' star wanted to make sure people know it was actually 2009 because she didn't want anyone thinking anything "underage or creepy" went down.
She tweeted reacting to the lyric: "So It was actually 2009 lol.. in this case a year of poetic rap license mattered.
lol I think he jus innocently rhymed 08 w wait.
"Anybody who really knows me and was around during this time can confirm.. it's all love all peace. (sic)"
She added: "I just didn't want anybody thinking anything underage or creepy was happening . Completely innocent. Lifetimes ago."
The star insisted things have never been "weird" between them since their split and they have nothing but kind things to say about each other.
SZA told Audacy last year: "We're cool. And we've always been cool. It's never been weird.
Anytime he's ever mentioned me, it's always been positive.
He's never said anything negative about me. I'm grateful for that. I think highly of him... He's King Drake."